Creative Media
Students who chose to study creative media will receive an innovative educational experience that weaves art and design, narrative, information science, and technologies necessary for a broad range of careers in government and non-government organizations, educational institutions, technological firms and private firms and agencies.
The program recognizes evolving technology drives content creation and emerging media platforms. While honoring both art and media's foundations, UH West O'ahu's Creative Media program embraces digital media literacy experienced through video, animation, video games, design, social media, web and app development, virtual and augmented reality, other forms of media communication and design and digital storytelling.
The Creative Media degree offers concentrations in General Creative Media, Communications and New Media Technologies, Design and Media and Game Design and Development.
The Bachelor of Arts in Creative Media degree, concentration in General Creative Media, is offered via distance education to our students who reside on the neighbor islands and have completed the first two years of coursework from a neighbor island in a Media/Art program at a community college within the UH system.
Nurturing creative storytelling skills
Revolving around the concept of art, design, and technology, the Creative Media program inspires students through immersive learning experiences.
Creative Media Concentrations
The Communications and New Media Technologies concentration moves beyond training for traditional jobs in broadcasting and film to a world of online digital content by providing a hands-on approach where skills are learned by doing. Students will gain a variety of communication, computer, and graphic design skills, preparing them for careers in management, advertising, media, communications, public relations and more.
The Design and Media concentration educates and trains designers for the visual communication needs of industry and society. Students will graduate with career-appropriate portfolios and be ready to analyze and discuss design trends and issues relevant to todayʻs workforce.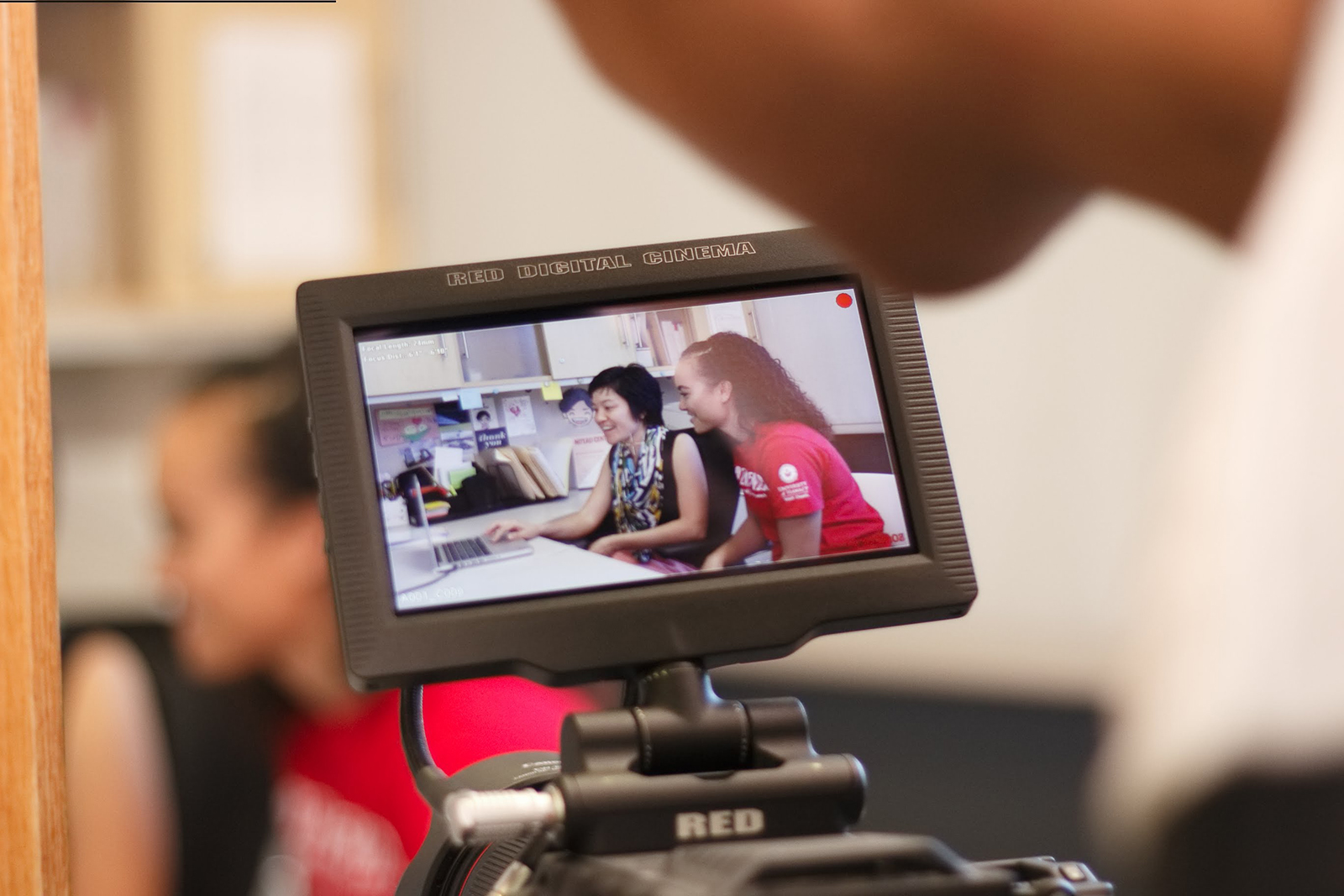 Integrating various media domains, such as design, storytelling, and technology, the general creative media concentration provides study and extended practice in the student's chosen area of competence. Course requirements address development and maintenance of existing artistic skills; foster support for a broader understanding of related disciplines including humanities and technology; and provide experience in working in multidisciplinary teams on realistic problems.
The General Creative Media concentration integrates design, storytelling, and technology. Students will produce, format and distribute content across all major media platforms and produce a professional portfolio to acquire a job within the media industry or corporate environment.