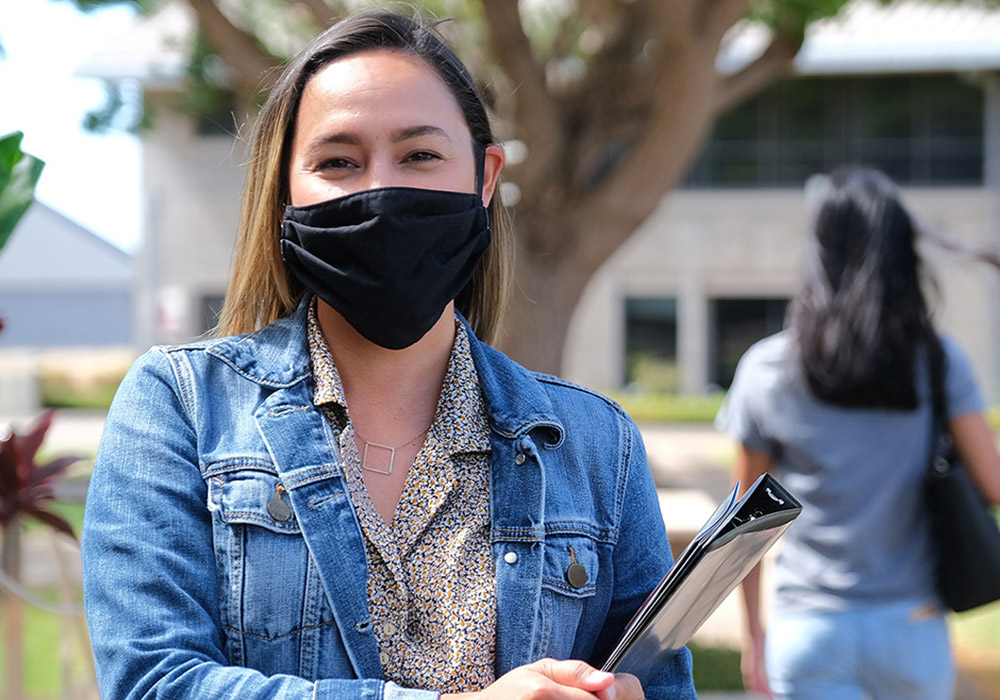 Taking a Safety-first Approach
A mixture of online and hybrid courses offer our students options to maximize learning and safety. Procedures are in place for a safe and healthy campus.
Take a Guided Tour
Visit us virtually with a 360° tour from the safety of your home and get a glimpse of our beautiful campus.
E
Hoʻomākaʻikaʻi

Mai i ke Kahua Kula

E Hoʻomākaʻikaʻi Mai i ke Kahua KulaaE kipa kikohoʻe mai ma o ka huakaʻi 360 mai ka hale mai paha a i ʻole e hoʻopaʻa manawa me mākou a e hele kino mai e ʻike i kā mākou kahua kula ʻoluʻolu.
Safe Return to Campus — Wash hands frequently with soap and water for at least 20 seconds. Use hand sanitizer containing at least 60 percent alcohol if soap and water are not available. There will be hand sanitizer stations throughout campus, including classrooms. #Fall2020 #safereturntocampus #uhwo #uhwestoahu #pueosafetypromise