We offer peer-tutoring in all subject areas in-person and online through video-chat, conference call, or written feedback. Our tutoring services are free and available to anyone in the University of Hawaiʻi –West Oʻahu community. Our tutoring philosophy is to promote life-long learning for students at all levels to gain the skills necessary for effective, confident, and independent learning. While tutoring may help raise students' grades, our primary focus is developing students' learning skills.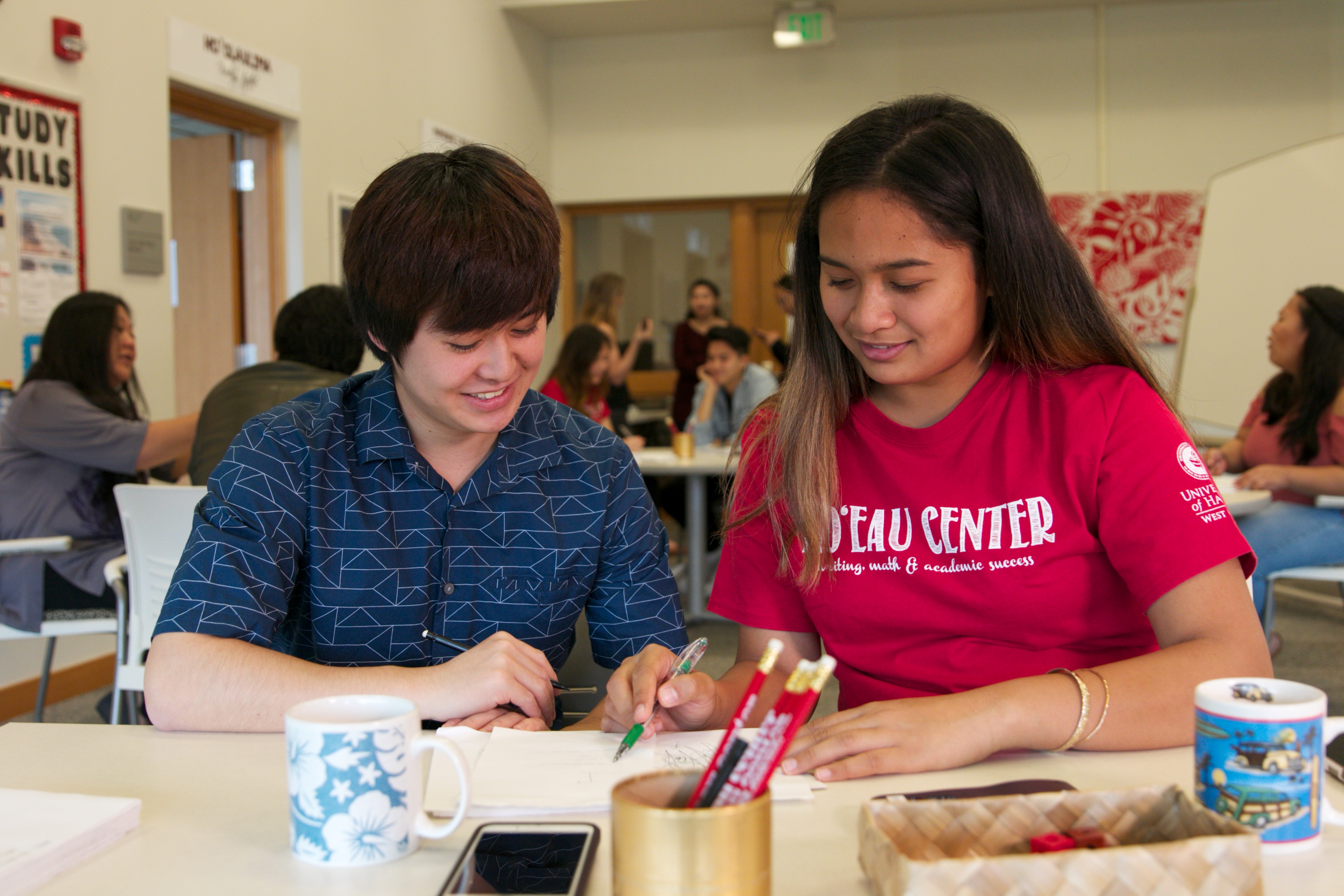 How it Works
Working with a peer-tutor will help students identify and utilize new learning tools and strategies in order to help students meet their academic and personal goals. Peer-tutors can assist students in the following areas:
Brainstorming ideas
Understanding concepts
Practicing problems
Developing strategies for breaking down projects into manageable and achievable tasks
Increasing awareness of procrastination and identifying ways to get back on track
Assisting with exam preparation and test taking strategies
During tutoring sessions, peer-tutors use a variety of tools to help students improve their time management, study strategies, and problem-solving skills. Peer-tutoring is open to all undergraduate students. To ensure the full benefits of this experience, students are asked to come prepared. In-person Peer-tutoring is provided in 50 minute sessions.