The baccalaureate programs delivered through Distance Education have been established as transfer programs for students who have completed the first two years of coursework (freshman and sophomore) in-person at UH West Oʻahu, from a community college in the UH system or from an accredited institution outside of the UH System.
West Oʻahu offers online coursework in many of the most popular areas of study. After completing lower-division coursework in-person and online at UH West Oʻahu and/or a partnering University of Hawai'i Community College, or transfer credits have been accepted from another institution, students may pursue UH West Oʻahu's distance learning upper-division coursework in select concentrations in Business Administration, Public Administration, or Social Sciences entirely online.
*UH West Oʻahu does not offer fully online-only degree programs. Lower-division coursework needs to be completed via in-person and online classes at UH West Oʻahu, UH Community Colleges, or accepted as transfer credits from an accredited institution outside of the UH System. 
Distance learning programs are delivered through various modalities:
Online Courses – Courses are taught completely online via the internet. Students access course material from their personal computers. Most online courses use Laulima, the course management and collaboration system for the University of Hawai'i. Online courses may be entirely asynchronous or may require synchronous meeting times via video conferencing software. Online courses that require synchronous class sessions will have the synchronous meeting dates and times listed in the Schedule of Classes.
Interactive Television – Some UH West Oʻahu courses are taught for residents of the neighbor islands through Interactive Television (ITV), using classroom facilities provided by Kauaʻi Community College, Maui Community College, and the University Education Centers at Lana'i, Molokaʻi, and West Hawai'i. Students meet at the ITV receive sites to participate in classes.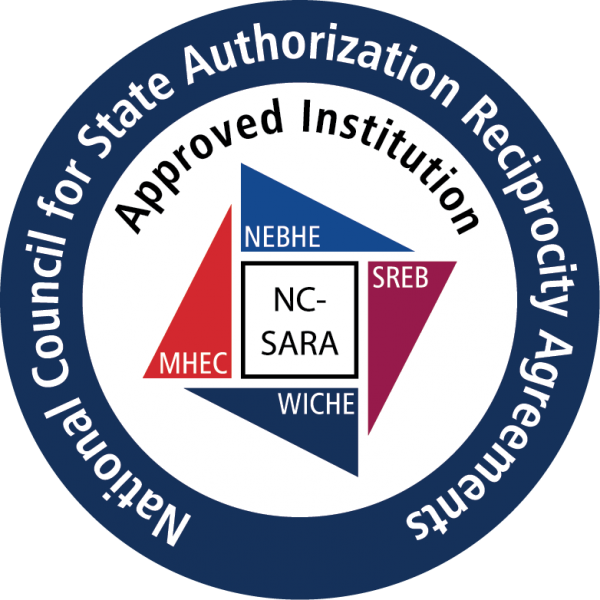 UH West O'ahu is an NC-SARA participating institution.
Distance Learning degree programs offer the upper-division or "concentration" portions of select degree programs. Lower-division degree requirements of Distance Learning degree programs are not guaranteed to be offered through online modes of delivery.
UH West Oʻahu admits students who are located in NC-SARA member states, including Puerto Rico and the U.S. Virgin Islands and California. UH West Oʻahu enrolls students who are located in American Samoa and Guam. UH West Oʻahu is not authorized to enroll students located in other countries in Distance Education programs.
California is not a SARA member. However, public institutions are not regulated by the Bureau for Private Post-secondary Education and are able to offer distance education to California residents.