Dr. Matthew Chapman, head of UH West Oʻahu's Information Technology and Cyber Security program, is among the finalists for the inaugural Pacific Business News Titans of Technology Leader award to honor an outstanding technology professional.
Chapman joins five other finalists for the honor, including Punahou School faculty member Aaron Dengler; Department of Business, Economic Development and Tourism Broadband Strategy Officer Bert Lum, Oceanit President Patrick Sullivan; CompuTant Chief Executive Officer Habibur "Francis" Tulu; and Pacxa President Kelly Ueoka. The award will be announced during a cocktail reception on Thursday, Feb. 28.
"We are very excited to contribute to the increasing success of our students and graduates from the ISA program. Being recognized for their achievements is a great honor," said Chapman, an associate professor of information technology and cybersecurity.
"Our cybersecurity students are among the best in the country, and having such amazing local talent will really strengthen the cybersecurity posture of critical infrastructure and industry here in Hawaii."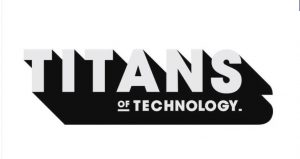 Chapman's nomination by UH West Oʻahu's Business Administration division notes Chapman's noteworthy work as an advocate for cybersecurity defense and education, including the creation of curriculum that both teaches students technical knowledge and problem-solving skills. Cybersecurity is one of UH West Oʻahu's signature programs, producing in-demand graduates who typically have jobs secured by the time they graduate. The school offers Information and Technology and security concentrations under the Bachelor of Applied Science degree that include Information Technology; Computing, Electronics, and Networking Technology; and Information Security and Assurance.
"Chapman is passionate about preparing students to be competent and effective technology professionals," notes the nomination, which also mentions his work to integrate information security into UH West Oʻahu's business program so that students realize how changes in technology affect organizations.
"Since 2014, there has been tremendous growth in our Bachelor of Applied Science degree in Information Security and Assurance, which has, in turn, facilitated opportunities for graduates to transition into professional cybersecurity career positions throughout Hawaii and the Asia-Pacific region. As the program lead, Dr. Chapman works to respond to the growth of the program by establishing and cultivating industry relationships to support program goals that provide internship and employment opportunities and instructors."
Chapman's work has produced other notable results. UH West Oʻahu is the only four-year school with a National Centers of Academic Excellence in Cyber Defense Education designation in Hawaiʻi. The school also houses a Cyber Security Coordination Center, offering students the opportunity to work in a cyber operations center and coordinate cyber defense information with local and regional partners.
Chapman's nomination explains that under his guidance, students gain research experience as network defense and subject matter experts, preparing them for future employment with government as well as private industry. In addition to students graduating to jobs in cybersecurity positions, Chapman's students also have been successful in national competitions. Teams with UH West Oʻahu students have twice captured National Cyber League titles; two students in CyberStart, a cyber security assessment and exercise, placed among the top 100, winning scholarships along with four others from the Kapolei campus.
Chapman joined UH West Oʻahu after a successful 24-year career in the U.S. Army, during which he served in varying capacities, including as the chief of operations of the Joint Cyber Center Pacific for the U.S. Pacific Command at Camp Smith. Chapman, who holds several Computer Science degrees and is a graduate of the Army's Command and General Staff College, was awarded nine medals, including a Bronze Star Medal, during his military service. 
Chapman's military travels included combat and operational deployments in Europe, the Middle East and Asia; during one stop he managed more than $28 million of reconstruction projects in the Diyala Province, Iraq. Other experience included a position as deputy director of the Computer Science Program at the U.S. Military Academy at West Point while serving as an assistant professor of computer science.  
Chapman's activities outside of education are noteworthy as well; he lists on his resume a stint serving as head coach of  West Point's Junior Black Knights Football Team and leading it to regional playoffs. He also was the International Powerlifting League World Champion in 2013, the same year he reigned as a U.S. Powerlifting Association National Champion.
The Titans of Technology award ceremony will also honor Dr. Dennis Hirota, president of Sam O. Hirota Inc. and a former UH Board of Regents member. Dr. Hirota will be the inaugural inductee into the Titans of Technology Hall of Fame. Awards will also be handed out to a technology company and a technology startup.
Images courtesy of
UHWO Staff
, Pacific Business News and Brian Miyamoto