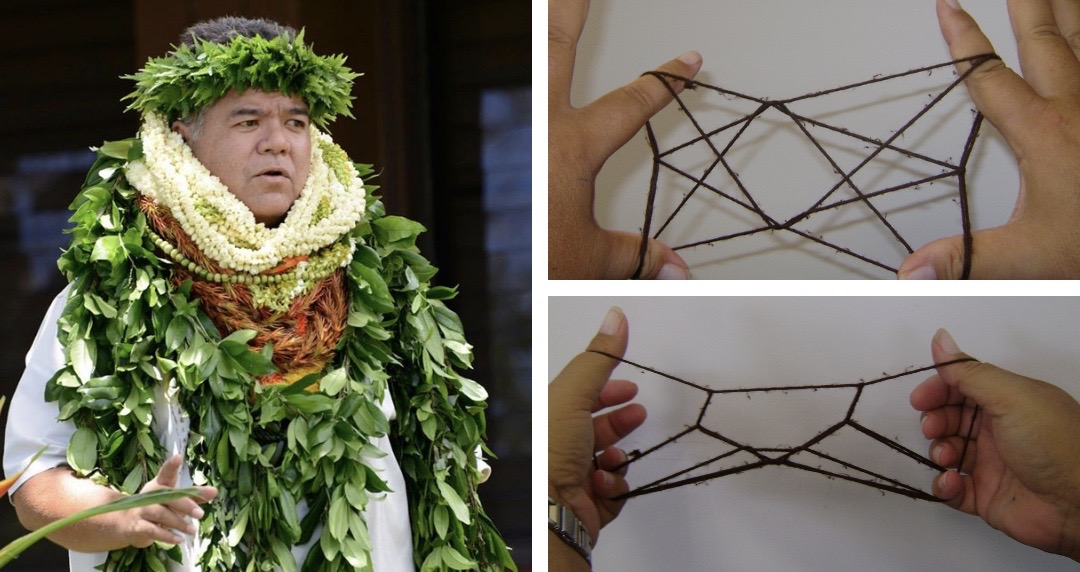 Learn how to make traditional hei (Hawaiian string figures) with Hawaiian culture specialist Dr. Kalani Akana at " ʻIke Kūpuna – Hei: String Figures, The documentation of traditional knowledge and ways of knowing and doing," a virtual event 9:30 to 10:50 a.m. on Oct. 8.
Akana will be discussing his methods of recovering culture and language through mele (chant) and moʻolelo (story), as well as the traditional ways of producing Hawaiian string figures – an almost lost practice. Akana is a kumu hula,  kumu oli,  and kumu ʻōlelo Hawaiʻi, and has  authored  numerous  articles on hei.
Hei: String Figures is part of the new ʻIke Kūpuna seminar series, sponsored by UH West Oʻahu's Nāulu Center; the Mathematics, Natural, and Health Sciences Division; and the James & Abigail Campbell Library.
The online seminar is open to students, faculty, staff, and community members. Participants will need one anana (arm's length) of yard, cord, or twine. The virtual event will be hosted on Zoom at go.hawaii.edu/sK3, password 665316.
If you have any questions, please email Kawena Komeiji at kawenask@hawaii.edu or Dr. Lelemia Irvine at lelemia@hawaii.edu.