Bon Voyage to Hawaii Web Voyager
July 12, 2019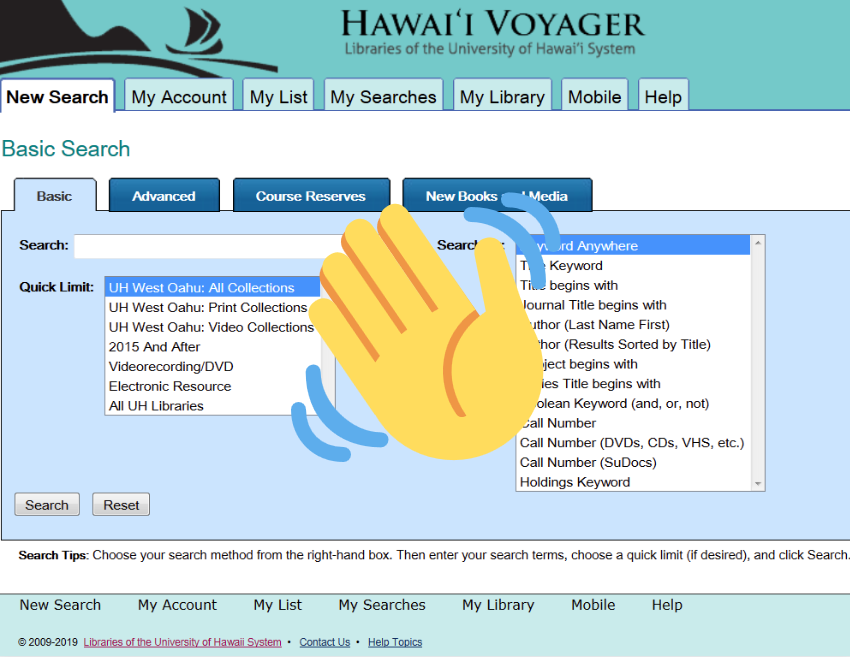 Aloha, UHWO Patrons,
Please note that Hawaiʻi Voyager, the online public access catalog (OPAC), will be shuttered in December of 2019, and, six months from now, the entire University of Hawaiʻi Library System is transitioning to a discovery product called PrimoVE. Many of you will already be familiar with the Primo interface as this has been the front end search on our homepage which we've branded as OneSearch. While we have had this new interface up for a few years now, there was always the possibility to access library materials using the old Hawaiʻi Voyager system which we've linked on our homepage under the Research tab as Voyager Classic. The UH Library system has been using Hawaiʻi Voyager and the related software since 2000. In the 19 years since Hawaiʻi Voyager's adoption, the world of library management software (LMS) has significantly improved, and we've been long overdue for an upgrade.
The most apparent change will be the appearance of Hawaiʻi Voyager and PrimoVE. Those who have used OneSearch will be familiar with the PrimoVE style. It is more in line with modern web design practices versus Voyager's somewhat dated appearance and lack of mobile support.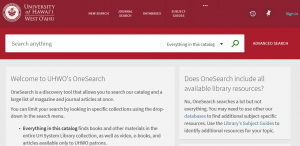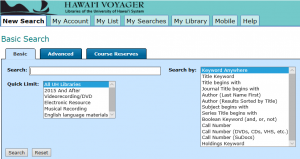 One thing to stress is you will not be losing any functionality after the migration. You'll still be able to do all the tasks you used to do:
Find both print and electronic forms of books, journals, videos, and more in the UH System libraries
Request materials from other campuses in the UH System
Renew online
You will be gaining greater access to online materials that were traditionally not added to the OPAC. The newer LMS promises to seamlessly integrate the database content we have access to into your search results, allowing you to find what you need more quickly. The backend of the LMS will also greatly enhance our workflows, which gives our librarians more time to work with you, our patrons, rather than administrative tasks.
The library will be offering workshops on campus and in the form of video tutorials as we draw closer to the changeover. If you have any questions or concerns about this migration, feel free to drop me an email at alphie@hawaii.edu.
Back to all News & Events