Join us for yoga sessions and cooking demonstrations! Core Power Yoga instructor Bonnie Delgado teaches yoga every Tuesday, while Coach Ryan leads cooking demonstrations on the first Wednesdays of each month! All sessions are free to UH West O'ahu students, staff, and faculty.
Please note: Due to COVID-19, yoga sessions have moved to a live Zoom sessions and Facebook Lives, and cooking demos will be posted on our calendar.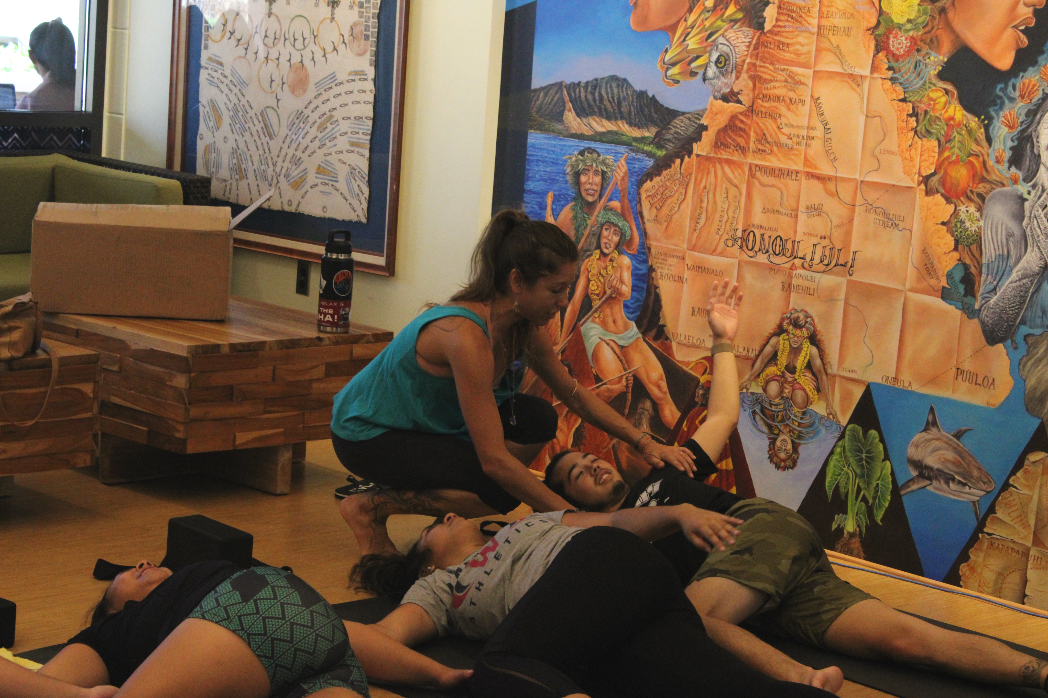 Join our instructor, Bonnie, as she guides us through various strength, endurance, and flexibility movements.
Live 60 min. yoga sessions are hosted on Zoom on Mondays at 6 pm and Tuesdays at 12 pm.
Meeting Hyperlinks: 
Password: hawaii
Learn how to use a mystery basket filled with different ingredients and create a meal with Ryan Perreira, the UH West O'ahu Sports, Fitness and Wellness Coordinator. Come see Ryan stress out as he creates tasty dishes from scratch using the Mystery Basket. Tasting is optional! Guest cooks or chefs may be added.
Please note: Due to COVID-19, cooking demonstrations have been cancelled.