Recreation, Fitness, Sports, and Leisure Coordinator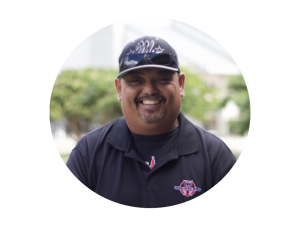 Ryan Perriera (Coach RP) is the Coordinator for Campus Recreation which includes, intramural sports, the Pueo/Nāulu Fitness center, Health and Wellness programs.  He is originally from Lihue, Kauai, and is currently living in Manoa with his wife and 2 children. Coach RP has been working for the University of Hawaii System since 1994, mostly at of the community colleges on Oahu, but joined the University of Hawaii – West Oahu in 2015.  
Coach's philosophy is "Student First." He believes his job is to engage students, enhance their experience, and explore all possibilities in a safe environment.  He also teaches soft skills because it is something you don't learn in the classroom. He has a couple of famous quotes," I am smarter than I look," and "Just because you can, doesn't mean you should."  He also is a first-generation college graduate and is proud to represent his family.
Student Staff Lead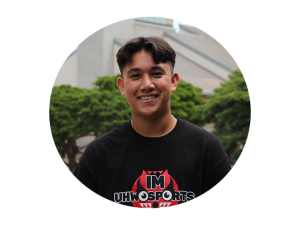 After graduating in 2022 from Island Pacific Academy in Kapolei, Izaiah decided to pursue a career in the health field where he is currently majoring in nursing. As the new student lead, provides the campus recreation team with outstanding leadership skills, he introduces a new energy boost to the Campus Recreation team and hopes to create new friendships. During his freetime you can find Izaiah beach hopping with his friends, playing with his dog or at the basketball courts.
Student Staff – Recreation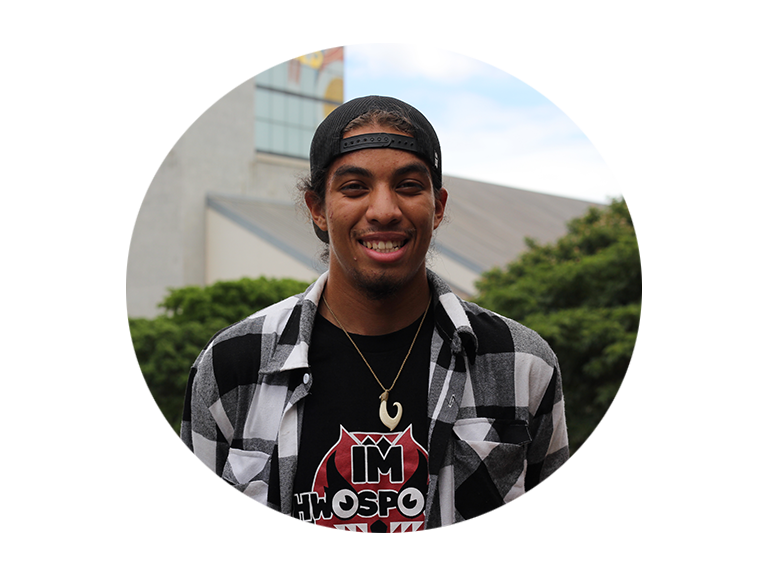 After graduating from Kapolei Highschool in 2022, Frankie decided to pursue an interest in firefighting and welding. He is currently taking an interest in Public Administrations in order to pursue his dreams. Frankie is usually working in recreation, intramurals, and the Fitness Center. As of recently, he has been working and helping Coach Ryan with intramural sports and helping staff them. He grew a love for sports during his childhood years starting with basketball and is currently taking any opportunity he can get just to play sports. During his free time, he can be found studying in the library or in the Nāulu Center completing work or just passing time by reading, or watching shows/movies.
Student Staff – Recreation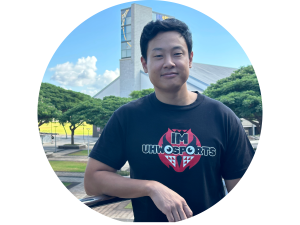 After finishing 4 years of active duty service with the United States Air Force, Ron decided to enroll at UHWO to pursue a degree in Public Administration with a focus in Disaster Preparedness and Emergency Management. He likes to stay active, and his hobbies are jogging, weightlifting, basketball, and martial arts. You can find Ron working in the fitness center, out in the field on the great lawn next to the library during field days, and at intramural sporting events. He is originally from New York City but loves the tropical island life. He is excited to work with the recreational department team and all the staff members at UHWO. 
Yoga Instructor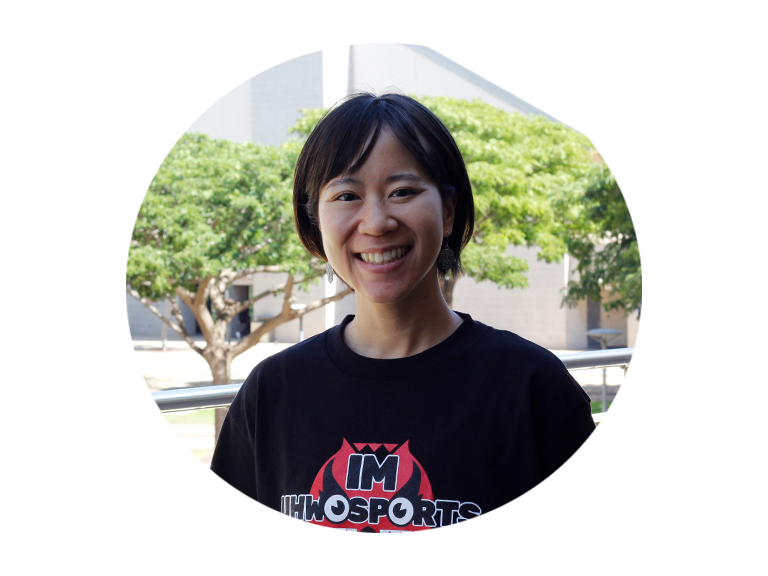 Ikumi Eichelberger is a Bilingual Yoga Instructor based in Central Oahu. She is originally from Japan and has lived in Hawaii since 2014. She struggled with severe headaches and tight shoulders due to stress and working on her schoolwork in bad postures. She immediately felt relief after a class and started practicing regularly. As she continued, she noticed a difference in her mental and emotional state as well. After moving to Hawaii, she started to practice consistently at Yogaloft in Waipio. Ikumi has been practicing yoga for over 10 years and teaching for over 5 years. Also, Ikumi is a student at Kapiolani Community College and understands how stressful student life can be. She is excited to support students navigate their college life by sharing mindfulness tools through yoga practice. When she is not teaching yoga or working on schoolwork, she enjoys spending time with her family, especially with her dog, Pepper, and cooking.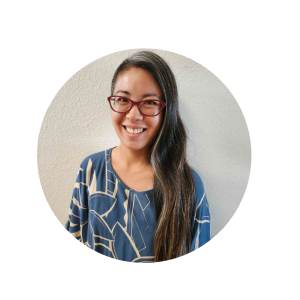 Samantha (Sammie) Giridhar is a member of the UHWO faculty for Academy for Creative Media. However, in her other life, Sammie is a Middle Eastern belly dance performer and instructor here on Oahu! In a given season, Sammie directs anywhere from 2-5 belly dance performance troupes, and is an active member of MEDAH (Middle Eastern Dance Artists of Hawaii). Sammie first began dancing as a freshman in college back in 2007, and has not stopped shimmying since! She continually seeks to challenge herself and her students, while providing a warm and welcoming environment. EVERY body is the right body for belly dance!