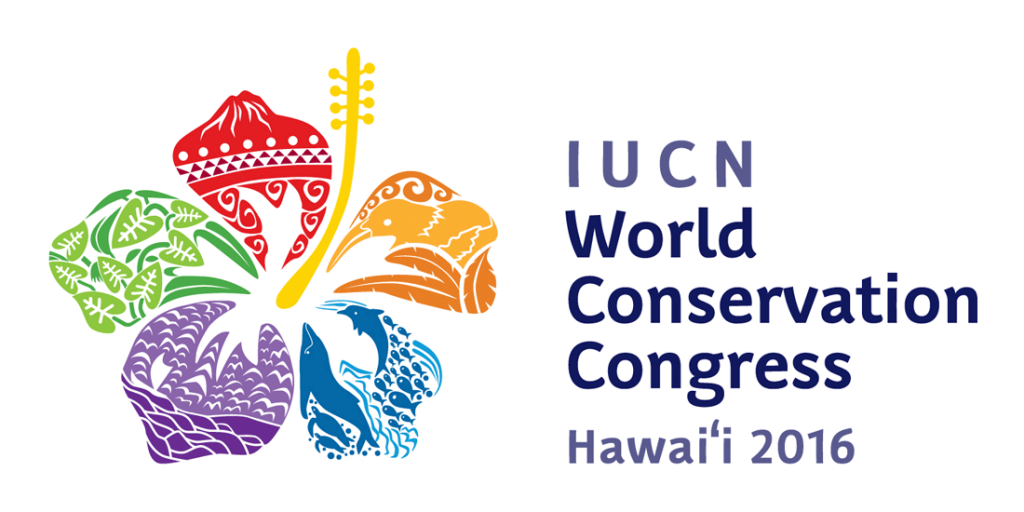 UH West Oʻahu Assistant Professor of Sustainable Community Food Systems Albie Miles and UH Mānoa Assistant Professor of Indigenous Crops and Cropping Systems Noa Kekuewa Lincoln will offer the course "The Role of Agroecology and Indigenous Science in (Re)Developing a Sustainable Community Food System for Hawai'i" at the upcoming International Union for Conservation of Nature (IUCN) World Conservation Congress to be held at the Hawaii Convention Center, Sept. 1-10.
The experiential workshop will introduce IUCN participants to the scientific literature of the field of agroecology and how it is being integrated with traditional ecological knowledge in recreating more sustainable food and agriculture systems in Hawai'i. The course will highlight UH West Oʻahu's bachelor of applied science concentration in sustainable community food systems. Participants will review recent findings in the peer-reviewed scientific literature on agriculture and ecosystem services and discuss its implications for agri-food system development in the context of global climate change. The team-taught course will include readings, lectures, farm tours, interviews and hands-on learning with local farmers, indigenous practitioners, scholars and community members.
Held once every four years, the IUCN World Conservation Congress brings together leaders and decision-makers from government, civil society, indigenous peoples, business, and academia, with the goal of conserving the environment and harnessing the solutions nature offers to global challenges. For more information, visit www.iucnworldconservationcongress.org/
UH West Oʻahu Sustainable Community Food Systems program

UH West Oʻahu is the only University of Hawaiʻi campus to offer the bachelor of applied science concentration in sustainable community food systems, an experiential and applied education focused on the analysis of key ecological and social issues in the food system. The concentration incorporates problem-based and hands-on learning to develop food system professionals capable of solving real-world problems and transitioning Hawaiʻi's food and agriculture sector toward greater ecological sustainability and social equity. Integrated into the sustainable community food systems curriculum and located on the UH West Oʻahu campus, the UHWO Student Organic Garden serves as one of many "living laboratories" where students directly apply the theoretical knowledge taught in the classroom.
Albie Miles is assistant professor of sustainable community food systems at the University of Hawaiʻi – West Oʻahu. Miles received his Ph.D. in environmental science, policy and management from the University of California at Berkeley in 2013. His natural science research explores the synergies between farming system biodiversity and the provisioning of globally important ecosystem services from agriculture. His social science research explores the socio-economic and political obstacles to a more ecologically sustainable and socially equitable food system. Miles teaches a wide range of courses on the topics of agroecology and sustainable food systems, and developed the undergraduate concentration in sustainable community food systems at UH West Oʻahu. He has an extensive background in curriculum development and post-secondary education emphasizing experiential and hands-on learning, and held posts at the Organic Agriculture Program at the United Nations Food and Agriculture Organization and the Center for Agroecology and Sustainable Food Systems at the University of California at Santa Cruz.
Noa Kekuewa Lincoln is a native Hawaiian from Kealakekua, Hawaiʻi. He has a broad range of training and experience in ethnobotany, forest and community ecology, plant restoration, soil science, archaeology, ecosystem services, and social ecology. For the past decade his work has focused on the traditional dryland (rainfed) agricultural systems of Hawaiʻi, examining their form, intercropping, nutrient cycling, and productivity. Lincoln continues this work as an indigenous crops and cropping systems specialist in the tropical plant and soil sciences department at the University of Hawaiʻi at Mānoa. He currently engages in two major project pathways – utilizing pre-European Hawai'i as a model system to systematically examine the complex interactions between environments, agriculture, and human societies, and actively restoring these traditional systems to better understand their function, values, and their role in modern agriculture and food security.
Related articles:
UH West Oʻahu trains future food and agriculture professionals
UH West Oʻahu co-sponsors 7th Annual Sustainable Agriculture Education Association National Conference
Agriculture study points to need for increased sustainable agriculture research funding
Dr. Albie Miles publishes research on agroecology and food security in Africa
Sustainable Community Food Systems featured in national publication
Images courtesy of IUCN World Conservation Congress, Mellissa Lochman and Noa Kekuewa Lincoln