Teaching & Learning Excellence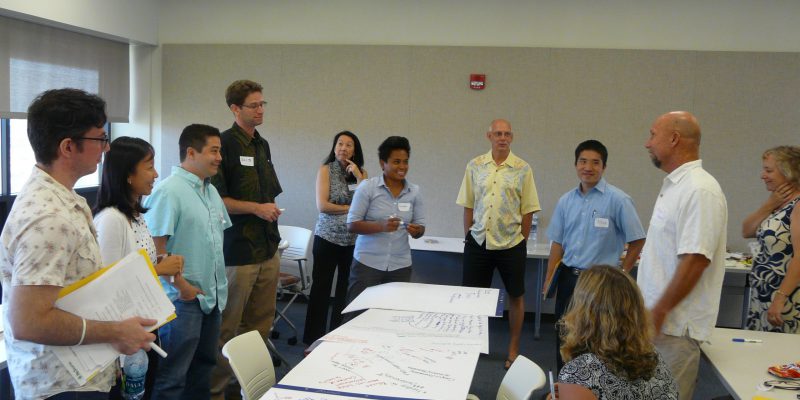 OPDAS develops and expands quality professional development for UH West Oʻahu instructional faculty, faculty specialists, and lecturers. Through a variety of programs, resources and services, OPDAS is an information and support "hub" for faculty development needs and interests. The goals of OPDAS for teaching and learning excellence are aligned with the UH West Oʻahu Pahuhopu (institutional values). 
The goals of OPDAS for Teaching and Learning Excellence are to:
Poʻokela

– foster excellence in teaching, learning, and service to the community;

Haumana

– provide professional development that serves to enhance and enrich a distinct and accessible student-centered education that focuses on the 21st Century learner;

Kaiāulu

– enhance and strengthen an environment of community, collegiality and sharing so as to recruit, develop and retain highly qualified and knowledgeable faculty;

Waiwai

– promote interdisciplinary relationships between Divisions and across units to supplement and augment the integration of research, outreach, and/or community education activities of academic affairs, student affairs, and administrative departments;

Hana Lawelawe

– support faculty, staff, students, and our community holistically by

embracing Native Hawaiian culture and traditions, while promoting student success in an environment where individuals of all backgrounds and intersectional identities are supported

.
OPDAS serves as a conduit to various UH West Oʻahu departments and units including:
Institute of Engaged Scholarship

Assessment, Evaluation & Accreditation

Institutional Research

Office of Compliance

Office of Distance Learning

Student Life; Service Learning; College Success Advising
Programs
OPDAS offers several programs each year for instructional faculty and faculty specialists. Programs are designed specifically to support teaching and learning at UH West Oʻahu. Orientations, Teaching Academy, and Teaching Triangles are examples of programs that are offered each year.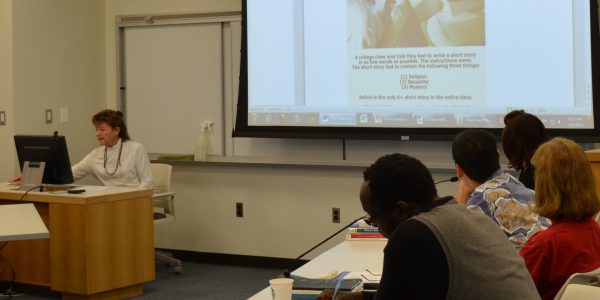 Resources
OPDAS coordinates resources to support teaching and learning excellence. Browse the resources for syllabi development, with access to templates to ensure that your syllabus is ADA compliant and contains all of the university required policy statements. The Course Workload Estimator is a helpful resource for effectively planning course content and activities consistent with the credit hour policy. In addition to the resources found on this page, the OPDAS laulima site is another source for faculty development resources. 
Support Services
These services support faculty and lecturers by providing access to University resources and information. OPDAS services are also designed to strengthen the relationship between lecturers and the UH West Oʻahu community.