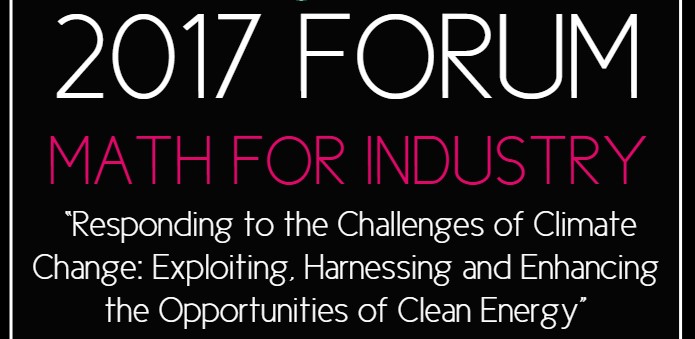 UH West Oʻahu's Esther Widiasih served as as an organizer and presented a paper at an international forum last week where mathematicians looked at the role math-for-industry can play in harnessing and enhancing clean energy opportunities and strategies.
Dr. Widiasih, an assistant professor of mathematics, served on the 10-member organizing committee for the Math-for-Industry 2017 forum, "Responding to the Challenges of Climate Change: Harnessing and Enhancing the Opportunities of Clean Energy" at the East-West Center on Oct. 23 through 26. Widiasih said it was her job to help find and contact speakers, put together the abstracts and other logistic duties. The organizing group was chaired by Dr. Monique Chyba, a professor of mathematics at the University of Hawaiʻi at Mānoa.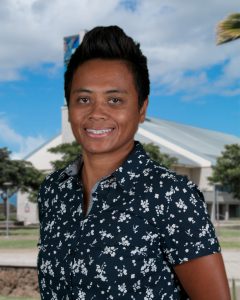 Dr. Widiasih gave a talk titled "Climate Change: A complex reality viewed from a simple Math lens."  She discussed the use of the Budyko zonal energy balance model of the climate and to understand climate change using mathematics.
The forum attracted about 100 mathematicians, researchers, students, engineers and others. Widiasih said expertise ranged from climate modeling, hurricane prediction, ecology, geography, to combustion, geothermal and wind turbine engineering.  
The conference was opened by University of Hawaiʻi President David Lassner and Professor  Masato Wakayama of Kyushu University, the chair of the Asia Pacific Consortium of Mathematics for Industry. The conference attracted presenters from Hawaiʻi, and internationally, with mathematicians from Japan, Chile, Australia, Canada, New Zealand and elsewhere presenting their work.
Images courtesy of Math for Industry and UHWO Staff