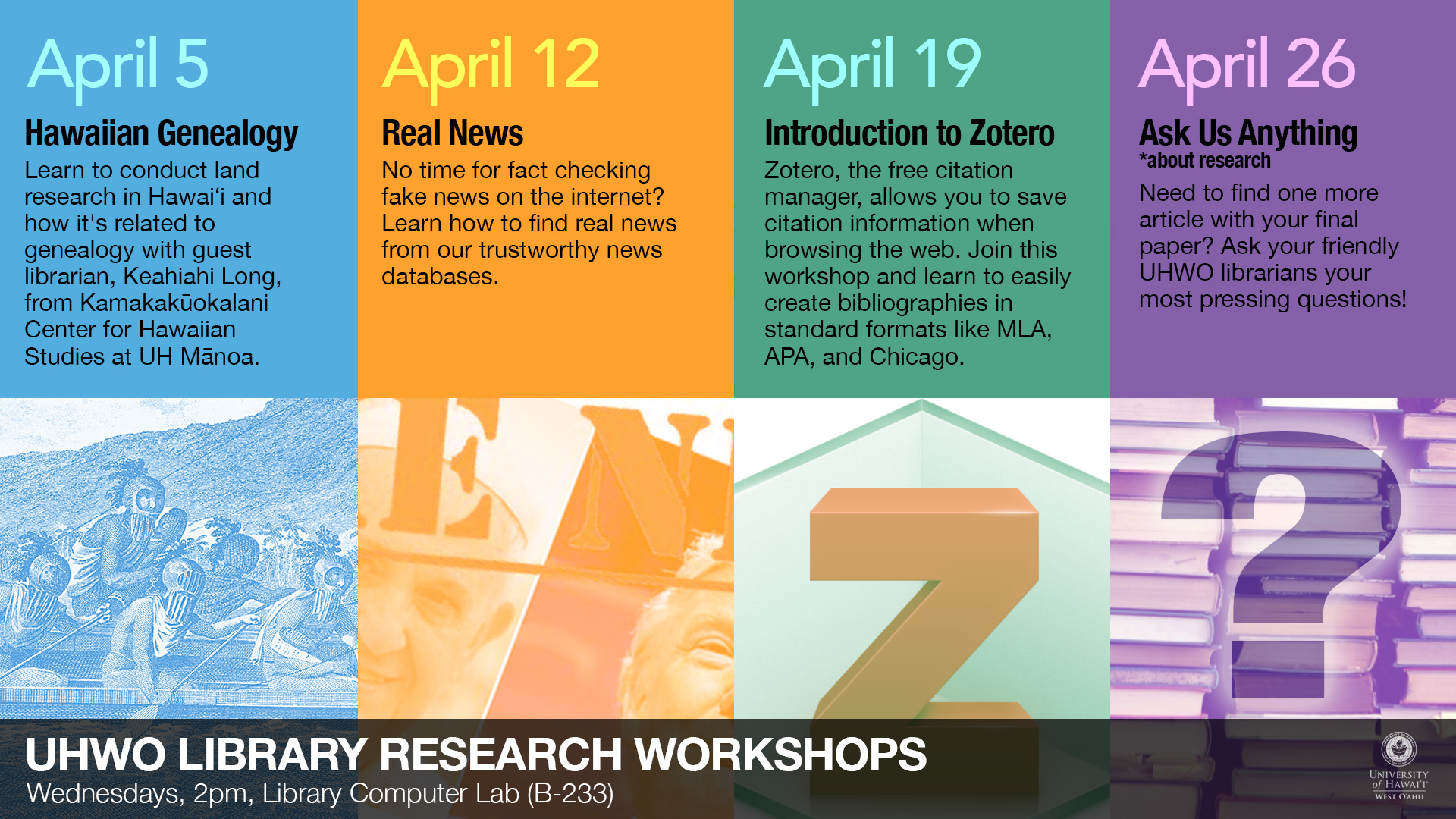 The UH West Oʻahu Library is offering a series of Research Workshops throughout April that are designed to teach students how to find appropriate, reliable sources using databases and web sources for their research papers. Hosted by UH West Oʻahu librarians on Wednesday afternoons, the workshops are primarily for students, but are also open to faculty, lecturers, and staff. They are held in the UHWO Library Computer Lab (second floor) at 2 p.m.
April 5: Real News
No time to fact check fake news on the internet? Learn how to find real news from our trustworthy databases.
April 12: Hawaiian Genealogy 
Learn how to conduct land research in Hawaii and how it is releate to genealogy with guest librarian, Keahiahi Long, from Kamakakūokalani Center for Hawaiian Studies at UH Mānoa.
April 19: Introduction to Zotero
Zotero, the free citation manager, allows you to save citation information when browsing the web. Join this workshop and learn to easily create bibliographies in standard formats like MLA, APA, and Chicago.
April 26: Ask Us Anything
Need to find one more article with your final paper? Ask your friendly UHWO librarians your most pressing questions!
Related articles
Library Research Workshops, February 2017
Library Research Workshops provide assistance with research
papers