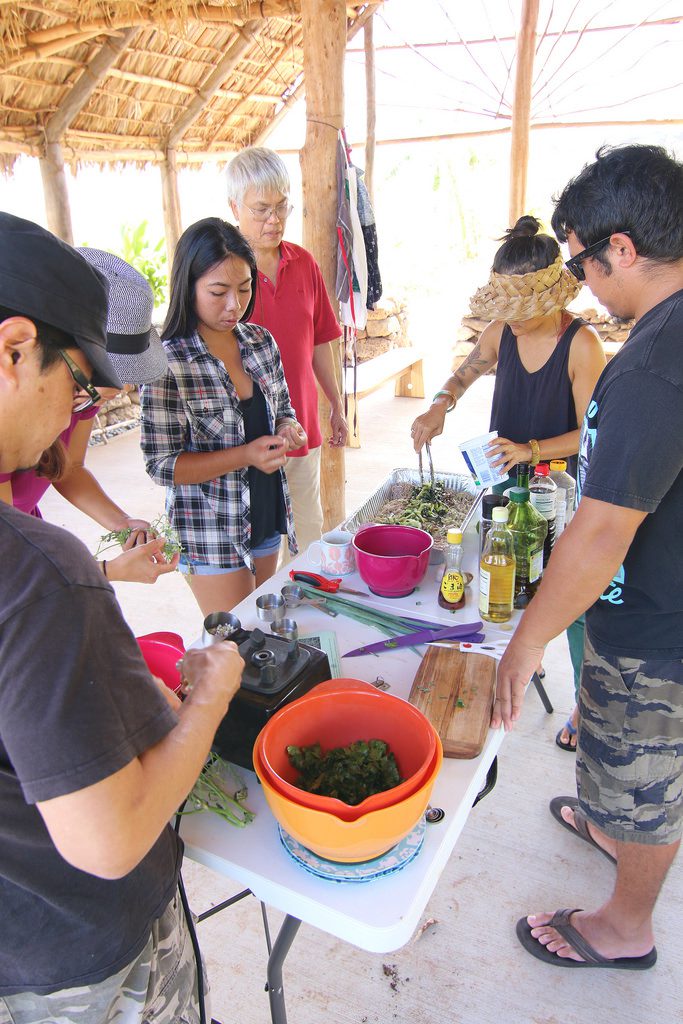 Learn how to prepare food harvested from the UH West Oʻahu Student Organic Garden as part of the fall garden-to-table workshops happening every third Thursday throughout the semester from 1:30-2:30 p.m. in the Hale Kuahuokalā in the garden. All students, faculty and staff are welcome! RSVP to tasiay@hawaii.edu by the Monday prior to each workshop.
Thursday, Sept. 15 – Sugar cane juice
Learn why fresh sugar cane juice is better for you than processed sugar. Press three varieties of pre-contact kō into a refreshing juice on a humid day.
Wednesday, Oct. 19 – Pasilla chile and green/ripe papaya slaw
Don't like coleslaw? This isn't it. Learn to make slaw that is sweet, crunchy and delicious!
Wednesday, Nov. 16 – Smoothies
Boost your immunity at the end of the semester by eating more fresh fruits and vegetables. Blend up personalized smoothie concoctions.
Related articles:
Take care of the UH West Oʻahu campus organic garden this fall