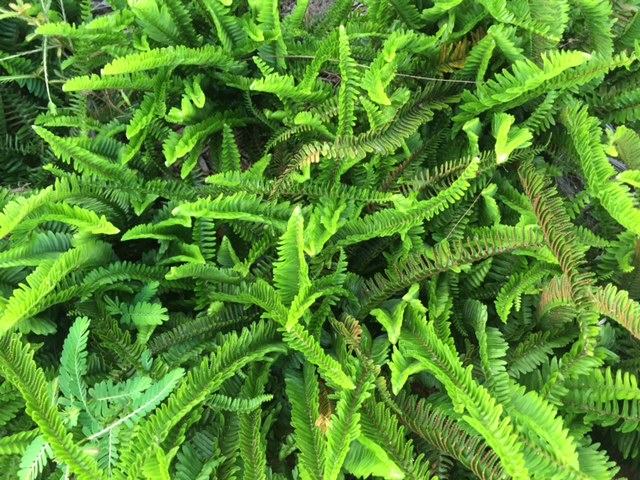 Update (as of Sept. 22, 2016): The Garden Work Party originally scheduled for November 12 has been moved to November 5.
Take care of the UH West Oʻahu Student Organic Garden at Saturday "work parties" throughout the fall semester where UHWO students, faculty, and staff help prepare soil, build compost, plant fruit trees, install irrigation, sow seed, weed, and harvest together. The garden is located between the Classroom and Laboratory Buildings on the UH West Oʻahu campus.
The UHWO Student Organic Garden Work Parties happen Saturdays from 8-11 a.m. on
Sept. 17
Oct. 15
Nov.5
Dec. 3
Come dressed to work in the garden (closed-toed shoes required) and bring water for yourself and a food item to share at the optional potluck to follow. Hats and sunscreen are recommended. For more information, contact Tasia Yamamura at tasiay@hawaii.edu.
Want fresh, organic fruits, and vegetables? Come mālama ʻāina and assist with harvesting fruits and vegetables from the UHWO Student Organic Garden every Wednesday from 2-4 p.m. Light hana (work) may be involved. No change of clothes necessary. For more information, contact Dr. Albie Miles at albie@hawaii.edu or Tasia at tasiay@hawaii.edu.
Related articles:
Harvest from our mala every Wednesday this fall
Image courtesy of Albie Miles