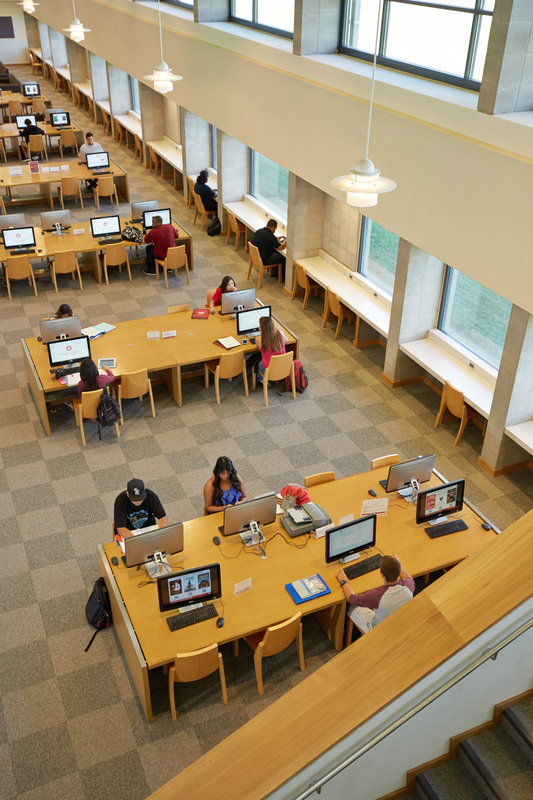 UPDATE as of 3/16/16: April workshop information was added to this article.
This spring, the UH West Oʻahu Library will offer workshops for students on research and writing topics designed to assist with classroom assignments and research projects. Workshops happen every Wednesday and take place in the UHWO Library Computer Lab (second floor) from 2-3 p.m.
Choosing a Research Topic – Jan. 20 and Feb. 17

Learn how to develop an idea for a research topic into a specific research question. Discover techniques for narrowing or broadening a topic, and ways to develop keywords as well as strategies for using keywords to find relevant resources in UHWO Library databases.
Google Fu – Jan. 27, Feb. 24 and March 30

Tired of humdrum Google searches? Impress your friends with exemplary web research skills after attending this useful workshop where you will learn tips and tricks for using Google's lesser known search tools.
Hawaiʻi/Pacific Research – Feb. 3, March 2 and April 13

Discover various resources for doing research on Hawaiian and Pacific topics. Learn about resources available in the UHWO Library collection and ʻUluʻulu Henry K. Giugni Moving Image Archive of Hawaiʻi
Integrating Sources – Feb. 10, March 9 and April 20

Learn specific techniques for incorporating sources into your academic research papers, including paraphrasing, summarizing, and quoting. Learn about EndNote, a citation management tool, as well as various citation styles and resources available for citation help.
Finding Statistical Information – March 16

Learn how to use the UH West Oʻahu Library's statistical databases, Sage Stats and the Statistical Abstract of the United States, to find relevant data for your research projects and presentations.
Primary Sources – April 6
Learn techniques for finding primary sources for your academic research; incorporating primary sources into your writing; and creating citations for primary sources.
Final Paper – HELP! – April 27
Writing your final paper and need just one more source? Have questions about how to create citations? Trying to format your references page? Librarians will help answer questions and demonstrate library resources.
Related article:
UH West Oʻahu Library workshops offer research and writing tips
Image courtesy of UH West Oʻahu