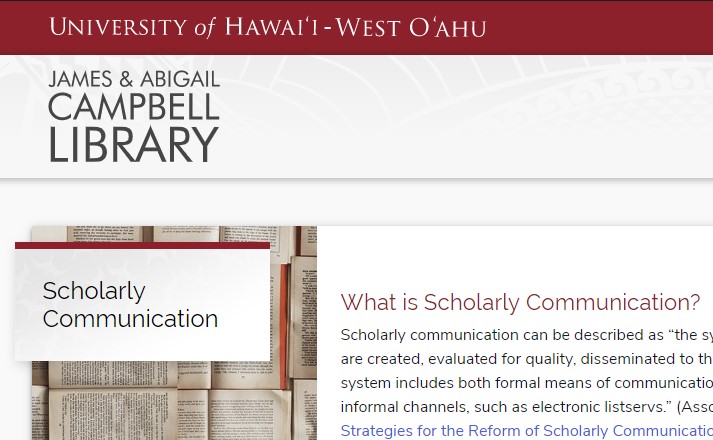 The James & Abigail Campbell Library is seeking to make it easier to find information about scholarly communication issues and has added a venue on its website dedicated to exploring these subjects.
It recently added a a new subsection, Scholarly Communication, with its initial subject matter pertaining to Copyright, Open Access, Scholarly Publishing, and Textbook Affordability. According to the site, scholarly communication can be described as a system through which research and other scholarly writings are created, evaluated, disseminated and archived for future use.
The new subsection is among the services offered by the library, which also offers certain services for faculty, accessibility software for visually and/or hearing-impaired patrons, on-demand research skills workshops for students, online workshops for students on research and writing,  and access to materials that may be available for loan from other university partners across the country.
The library plans to update and refine its Scholarly Communication page as it gets feedback from the campus.