In April, the University of Hawaiʻi–West O'ahu awarded its very first Interstate Passports to 815 students who fulfilled completed the course requirements during the Fall 2018 semester.
Students receiving their Passport designation were alerted through an email in early April. It stated, in part, that they had achieved "a milestone in your academic pathway in higher education and have demonstrated an impressive level of proficiency in foundational skills, knowledge of concepts, teamwork, and critical thinking."
UH West O'ahu and Leeward Community College have piloted the Interstate Passport initiative within the University of Hawaiʻi System over the past five years. The Interstate Passport Network is a network of regionally-accredited institutions that agree to transfer completed general education requirements as a block in a seamless and efficient process among its members.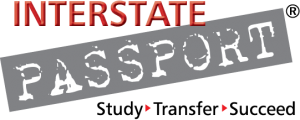 The Passports facilitate transfer across state lines and are particularly useful to active military, military dependents, and anyone else whose employment or life circumstances necessitates a sudden move to the U.S. continent. Students who transfer into UH West Oʻahu with a Interstate Passport will not have to repeat or take additional courses to satisfy lower-division general education requirements. It recognizes a student has achieved learning outcomes in nine knowledge and skill areas that network member institutions agree are consistent with their own general education learning outcomes.
"Receiving the Passport reconfirmed my commitment to my educational goals," UH West Oʻahu student Pearlena Stone, a senior majoring in Social Sciences/Psychology said.
"Being told by your current institution that course(s) that you've taken at your previous institution do not meet their general requirements is stressful and can be a financial burden. I'm glad that my current and past institutions are working together to make the transition for transfer students less troublesome." 
The email sent to students said the Passport recognizes their fulfillment of our general  education core and that the learning achieved is consistent with the learning outcomes expected of students at all other Interstate Passport Network colleges and universities. 
Passport will provide options to those whose life changes pull them away from their Hawaiʻi home. The other eight UH campuses are working towards developing their own Passports so that they can join UH West O'ahu and Leeward CC in this student-centered initiative.
The Interstate Passport is based at the Western Interstate Commission for Higher Education (WICHE), which  is one of four U.S. regional interstate compacts in the U.S. WICHE's programs and efforts help student pursue higher education affordably and conveniently, accelerate region-wide sharing of ideas and resources, provide expert research and policy guidance, and help higher education stakeholders thrive amidst rapid change.