Share your UH Google calendar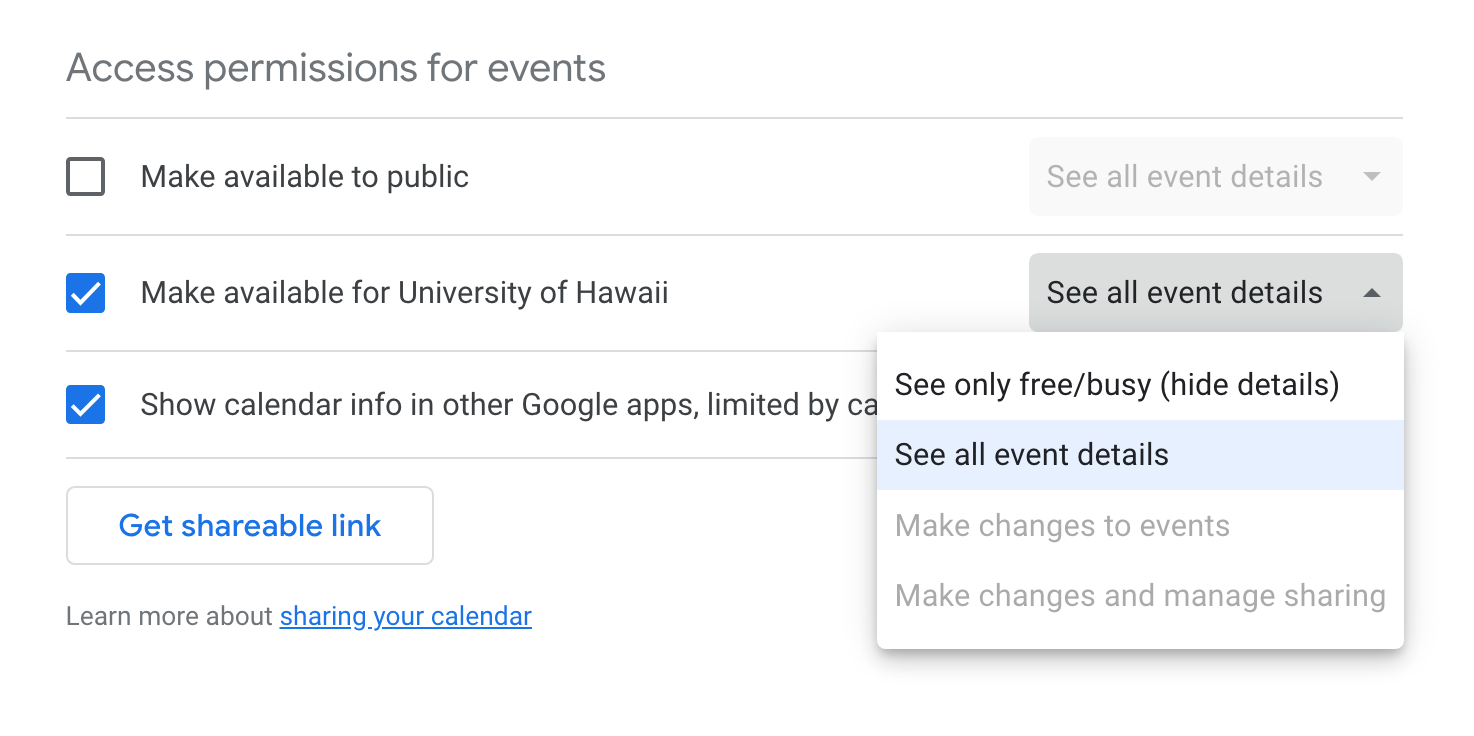 Sharing your Google calendar with select coworkers can improve efficiency by making it easier to compare schedules at a glance. When sharing, you can set permissions to allow others to view event details or simply see your busy timeslots.  
For those who host campus programming, making your Google calendar of events available to UH users allows others to add your upcoming happenings to their calendars. Individuals can opt to receive email or sound notifications when new events are added or scheduled events are changed or canceled. 
To access Google Calendar settings, open the Calendar app and go to My Calendars in the left-hand column. Hover over a calendar and click the More icon (3 dots) to reveal settings and sharing options. 
Need help or have feedback?
We'd love to hear what you have to say. Leave us a message so we can connect.