Google Slides has presentation tools to focus attention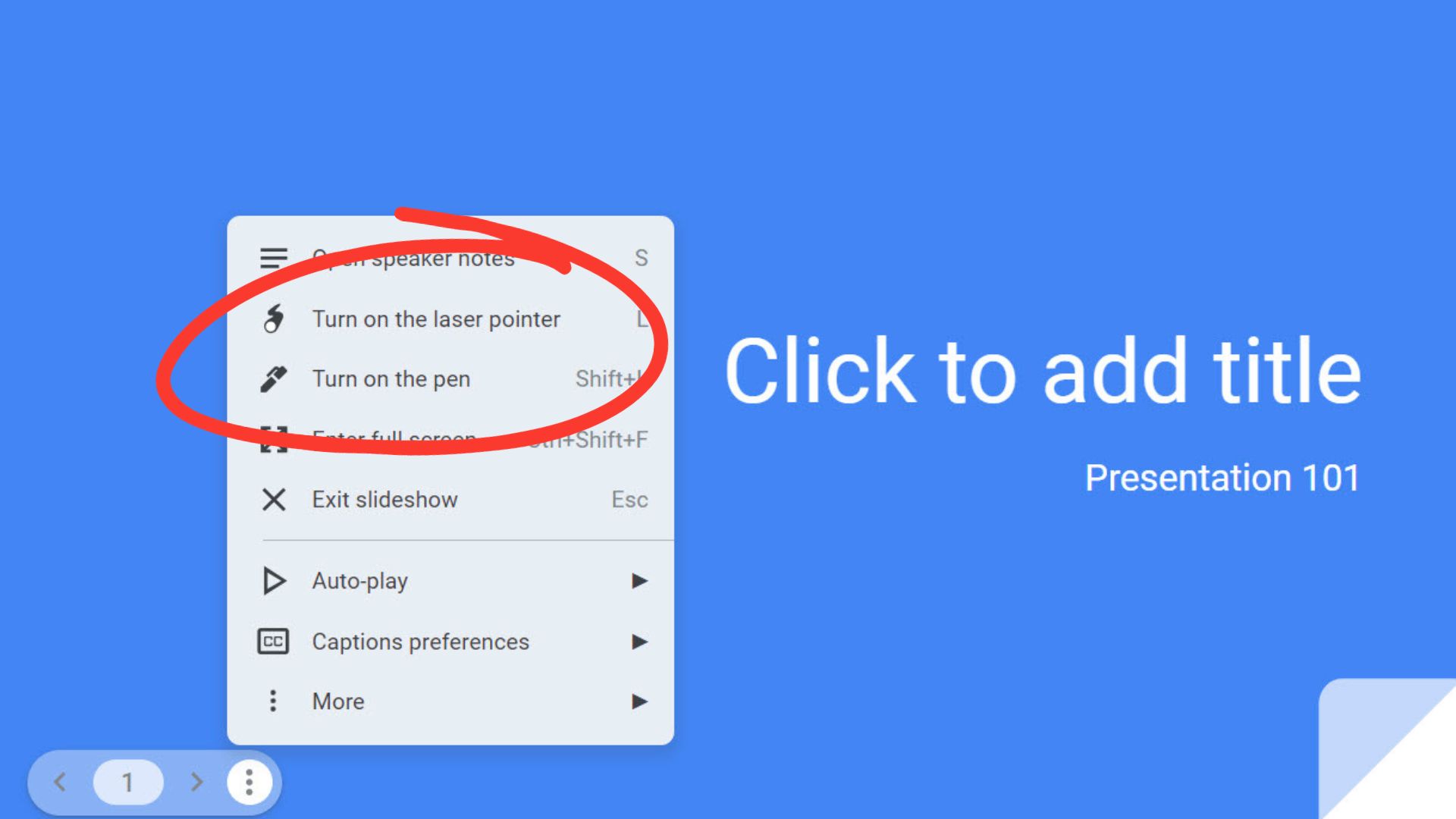 When presenting with Google Slides, you now have two optional tools to help focus your audience's attention. First, the laser pointer adds a trailing burst of color to your mouse movements. This allows you to point out important details on a slide for a few seconds before moving on to the next key element. 
Second, the new pen tool can be used to add annotations to your presentation slides. These annotations remain in place for the duration of your presentation, unless you decide to use the eraser. If you have reason to backtrack to earlier slides, all of your previous jottings are ready for review. Once you exit slideshow mode, you'll find your original slidedeck unmarked. 
Note that the laser tool is available with your UH Google Slides account, while the pen tool is only available to users with personal Google Accounts. To access the tools, click the Slideshow button and open the Options Menu (3-dots) in the bottom left-hand corner.   
Need help or have feedback?
We'd love to hear what you have to say. Leave us a message so we can connect.