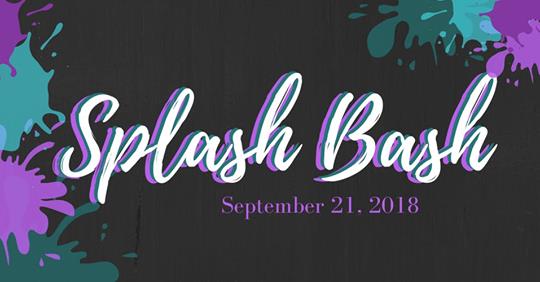 UH West Oʻahu's fifth-annual Splash Bash will feature three giant water slides, free food, a live DJ and photo booth as well as the opportunity for students to start the new semester by playing interactive games and win prizes.
The event is scheduled from 5 to 9 p.m., Friday, Sept. 21, on UH West Oʻahu's Great Lawn and is free for UH West Oʻahu students with validated Student I.D. Students may also invite up to three non-students to the event, but they must be at least 18 years old and make a minimum $1 donation to a charitable organization. Students can register for the event via Eventbrite: https://bit.ly/2N49lHw
Students attending Splash Bash must also sign liability and photo release waivers, bring their own towels and wear appropriate swim attire. Outside food and beverages, alcohol and drugs are prohibited.
The Splash Bash is one of several events sponsored by the campus' Student Activity Fee Board (SAFB), which creates events to encourage student participation and enhance their college experience at UH West Oʻahu.
The Student Activity Fee Board is also approaching faculty and instructors to ask for five minutes of class time for a presentation either before or after class to give students Splash Bash details, including the need for a validated Student I.D. SAFB asks that faculty or instructors email safbwo@hawaii.edu if they are willing to give permission to do a presentation.
Image courtesy of UHWO Staff