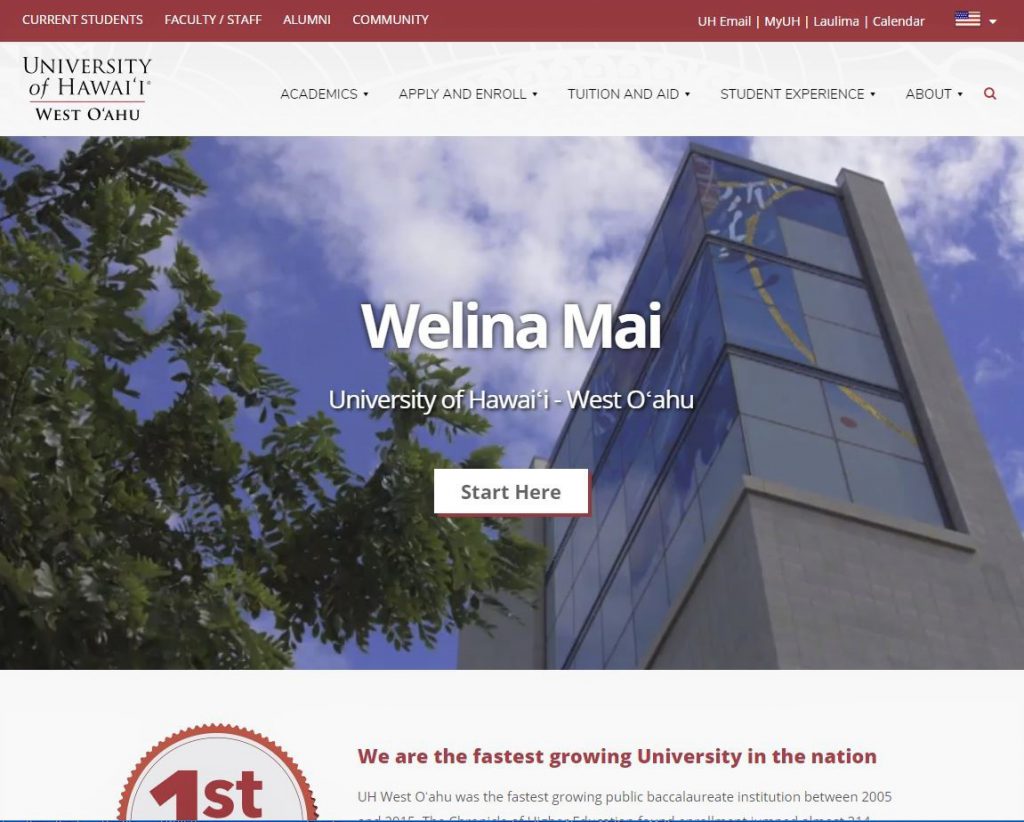 The University of Hawaiʻi-West Oʻahu has redesigned its website with a cleaner, more contemporary look to accompany a focus on helping students find information. The site is located at westoahu.hawaii.edu.
The responsive, accessible site adds features such as a 360-degree guided video tour of the campus hosted by staff and students. Other new pages and content were created to help interested applicants get a feel for the campus, its student services, activities, co-curricular programs, and academic support.
Besides providing an easier-to-use and fresher-looking website, the redesign seeks to enhance the site as a way of attracting and providing helpful information to future college students. According to an Inside Higher Ed article, college websites are an important digital tool for prospective students and for that reason the sites should provide easily found information regarding basic costs, be easy to navigate, and be mobile-phone friendly.
The UH West Oʻahu redesign is the result of work that began last year by a small team from the University's Communications Department and members of its Information Technology staff.  
Image courtesy of UHWO Staff