UH West Oʻahu students have a number of educational opportunities available to them that begin this summer, but the deadline is fast approaching to apply.
Mānoa Academy Beijing – Summer 2018 – Deadline March 20
Two spots for UH West Oʻahu students are available for this four-week program that includes two weeks in Beijing, but the deadline for applications is just days away. The program is designed for incoming freshman, or students entering their first year of school, but the age qualification may be relaxed for UH West Oʻahu students so they can act as mentors.
According to Dr. Jayson Chun, a UH West Oʻahu associate professor of history, the program is a great opportunity. "For just the cost of a 3 CR summer classes + passport/visa fees (about $1600) they can stay in a dorm in Mānoa for two weeks, followed by two weeks in China with all transportation, room and board paid for," said Chun in an email.
More about the program and the application can be found here: http://socialsciences.hawaii.edu/manoa-academy/beijing.html
Kikaha Undergraduate Research Project – Deadline April 5
Apply for the Kikaha Undergraduate Research Project and spend the summer working with a UH West Oʻahu math or science faculty member on an undergraduate, Science, Technology, Engineering or Math (STEM)-related research project.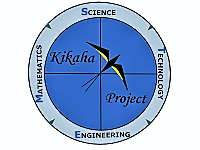 Accepted students will receive a $2,000 stipend. To apply, UH West Oʻahu students may submit an application (must be filled out with a faculty mentor) by April 5, 2018. 
Students are encouraged to talk with a faculty member who is currently involved in any STEM-related project to help complete the application package. Students are also encouraged to check with their Financial Aid advisor in regards to receiving the stipend so that their financial aid status is not affected.
This project is supported by the National Science Foundation under the Tribal Colleges and University Program (TCUP). Questions? Contact Dr. Olivia George (ogeorge@hawaii.edu) or Dr. Esther Widiasih (widiasih@hawaii.edu) for more information.
Research and Extension Experiences for Undergraduates  – Deadline March 31
Learn and work on community-based projects to help restore and sustain a culturally important ahupuaʻa on Kauaʻi, Oʻahu or Hawaiʻi island as an Research and Extension Experiences for Undergraduates  (REEU) this summer. The Ahupuaʻa Management Fellows will be trained in traditional ecological knowledge and modern scientific theories and practice, including an upper-division course in natural resource conservation planning.
The fellowship includes a stipend for project work during the summer, an education award, and funds to support in-state travel and data collection and analysis. Undergraduate students at all UH campuses are eligible to apply. The University of Hawaiʻi and Kupu, a non-profit organization, partner to offer the fellowships.
Preference will be given to students with knowledge of Hawaiian or other Pacific Island languages and protocols for cultural and natural resource management. Applicants should have completed at least two years of undergraduate coursework by the time the fellowship begins and have academic preparation in ecology, natural resources, Hawaiian studies, agriculture, or a related discipline.
To apply, visit https://kupuhawaii.tfaforms.net/143. Applications are due March 31. Selections for interviews will be made by April 13. Training will begin June 4 on O'ahu. For more information, contact the project director, Dr. Travis Idol, at 808-956-7508 or idol@hawaii.edu
Established in 2007, Kupu empowers future generations to create a more sustainable, pono Hawai'i.
Images courtesy of Thought Catalog/Unsplash, Mānoa Academy, UHWO Staff and Kupu