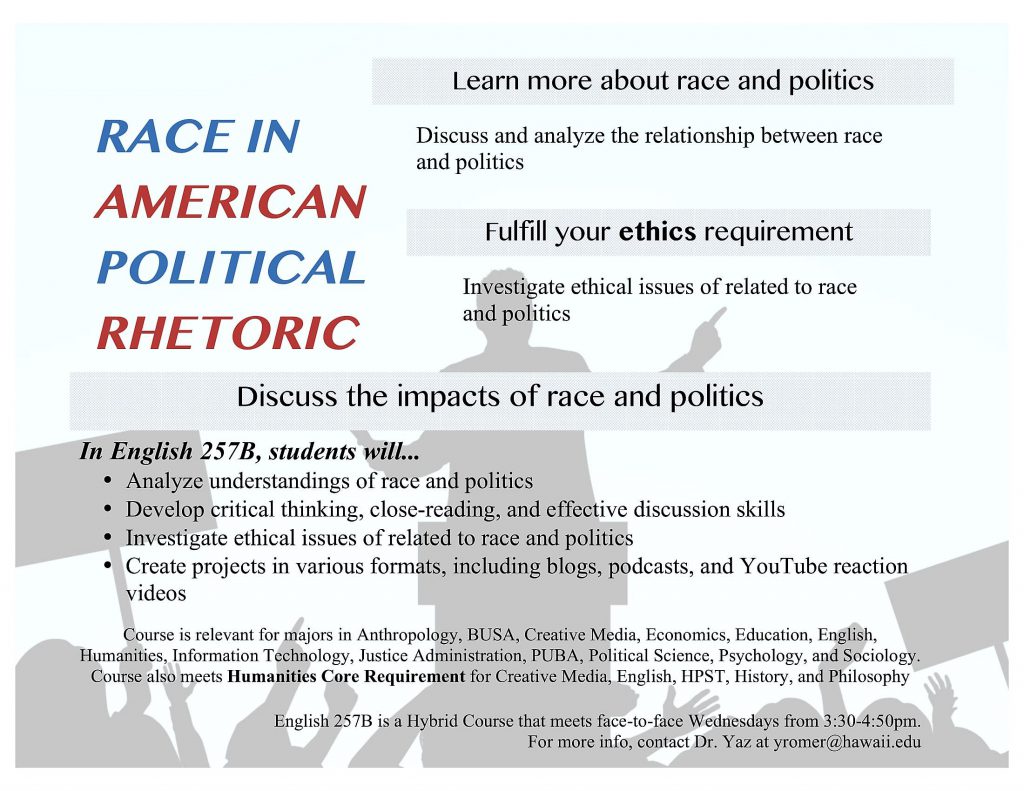 An English course offered in the Spring 2018 Semester will examine race as found in literary works and political rhetoric.
Students enrolling in English 257B – Literary Themes: Multi-Ethnic American Literature will find themselves reading and analyzing actual political rhetoric as found in speeches and events and other mediums, while also studying literary works from various ethnicities for the same subject matter, according to Dr. Yasmine Romero, an assistant professor of English.
The three-credit class will ask students to develop critical thinking, close-reading, and effective discussion skills, while investigating ethical issues related to race and politics and analyzing understandings of race and politics. Studies will also be asked to create projects in various formats, including blogs, podcasts, and YouTube reaction videos.
The class is a hybrid course that will be held online and with face-to-face classes on Wednesdays. It also meets the Humanities Core Requirement for Creative Media, English, HPST, History, and Philosophy.
The course looks at literary themes in multi-ethnic american literature to explore race in american political rhetoric.
Image courtesy of UHWO Staff