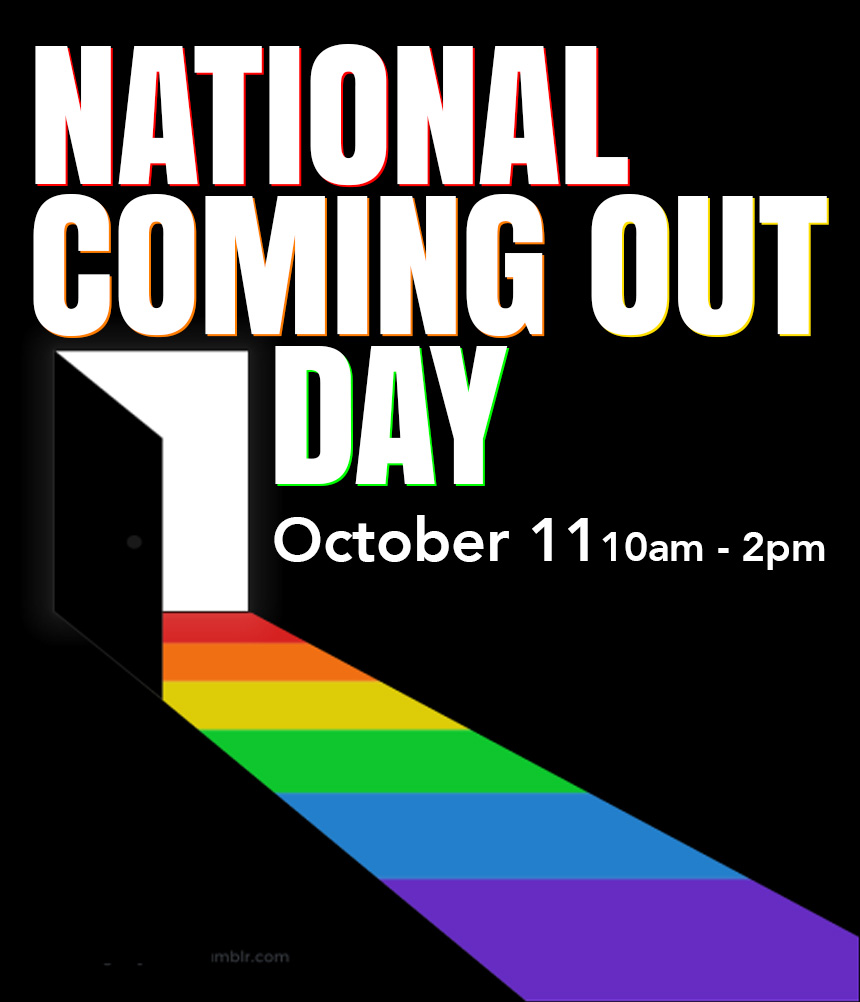 You are invited to help UH West Oʻahu celebrate National Coming Out Day, which will be observed 10 a.m. to 2 p.m., Wednesday, Oct. 11 with food, fun crafts, trivia games, and more.
National Coming Out Day was first observed 29 years ago, and celebrates coming out as a lesbian, gay, bisexual, transgender, queer, or as an ally. The UHWO celebration is sponsored by the UH West Oʻahu Compliance Hui, a campus initiative to ensure the campus is in compliance with state and federal laws.
The Compliance Hui will have tables with resource material regarding coming out, construction paper for making rainbow lei, and a slideshow of celebrities who have come out. Volunteers also will be ready to assist anyone who wishes to come out.   
Check out last year's National Coming Out day event.
Image courtesy of UHWO Staff