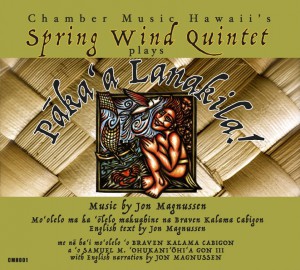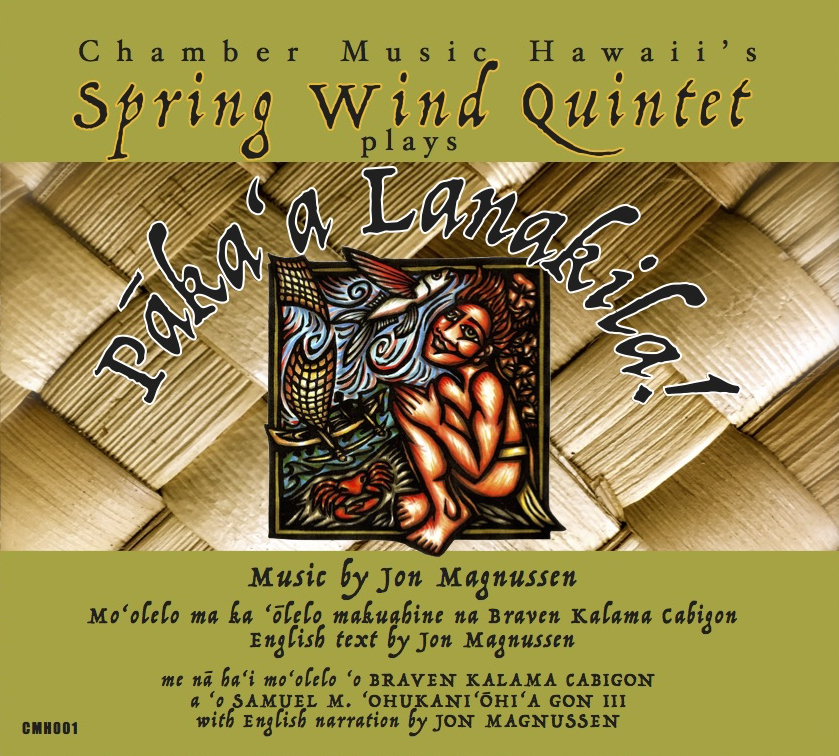 UH West Oʻahu Assistant Professor of Music Jon Magnussen's CD "Pākaʻa Lanakila!" was nominated for a 2016 Hawaiʻi Academy of Recording Artists Na Hōkū Hanohano Award in the Technical Category for Best Liner Notes.
Performed by Chamber Music Hawaii's Spring Wind Quintet, "Pākaʻa Lanakila!" is written in the manner of Prokofiev's "Peter and The Wolf" and based on the traditional Hawaiian story of Pākaʻa, a boy living on Kauaʻi in the cliffs of Keahiahi near present day Kealia. Pākaʻa is a smart boy and a quick learner. But sometimes his mother and uncle underestimate what he can do. By the end of this fishing adventure, Pākaʻa wins the respect of the poʻe lawaiʻa (fishing people) and all those on shore that day. For more information, visit www.facebook.com/thepakaaproject.
Na Hōkū Hanohano Award winners will be announced at the awards show on Saturday, May 28.
Related articles:
Dr. Jon Magnussen's music featured on new CD based on traditional Hawaiian coming-of-age story
Free 'Pākaʻa Lanakila!' teacher resource guide now available
Image courtesy of Caren Lobel-Fried