Get involved and learn about the different services, programs, and student organizations on campus Wednesday and Thursday, Jan. 20 and 21 in the Campus Courtyard from 11 a.m.-2 p.m. Meet and connect with student leaders and develop your own leadership skills through participation in clubs at UH West Oʻahu. Enjoy free food, play games, and win prizes!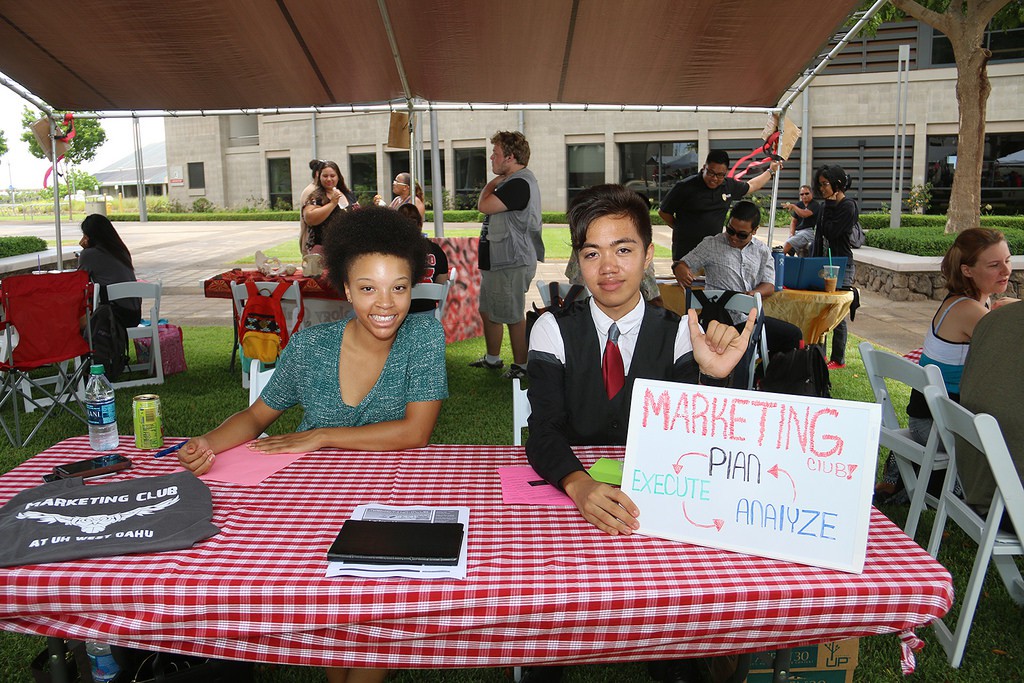 Who will be there?
Accounting Club
Anthropology Club
Associated Students of UH West Oʻahu (ASUHWO)
Bellydance Raqs
Campus Center Board
Campus Light for Christ
Disaster Preparedness and Emergency Management (DPEM)/Community Emergency Response Team (CERT)
Eco Club
Education Club
Gamma Iota Sigma (insurance fraternity)
HOSA
Human Rights Club
Journal Club
Kahiau Hawaiian Club
Marketing Club
Pamantasan West Oahu
Pueo Film Club
Student Activity Fee Board
Samoan Club
Student Media Board and The Hoot
Sports Fanatics
Student Veterans Club
UH Federal Credit Union
Interested in starting a UH West Oʻahu student club? Students may form a student organization with five additional UHWO students for a total of six. Please visit the UHWO Student Life booth at Club Rush or contact Student Life Coordinator Rouel Velasco for more information at rouel@hawaii.edu.
Images courtesy of UHWO Student Life and UH West Oʻahu