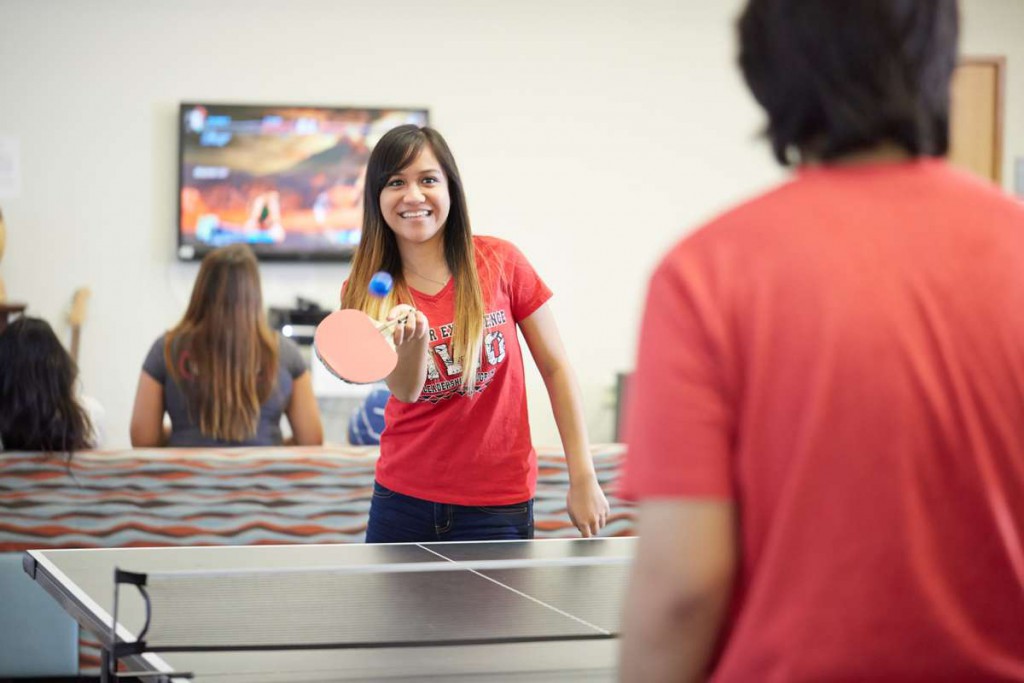 Are you a whiz at ping pong? Enter the UH West Oʻahu Ping Pong Ladder Challenge! Sign up via Google Forms. Ping pong matches and the seeding format will be determined by Oct. 15. Matches will be played at the UHWO Student Lounge from Oct. 16-Dec. 1. The person at the top of the ladder will be declared the UH West Oʻahu Ping Pong Ladder Challenge champion!
Official UH West Oʻahu Ping Pong Ladder Challenge Rules:
The higher rated player must accept all challenges from the lower ranked player and has three days to play the match or be dropped one place in the ladder.
A lower ranked player can challenge a player that ranks up to two spots above the lower ranked player's current ranking, no exceptions.
A match is two out of three sets. If a third set is required, players will change sides after any player reaches 11 points.
All sets are played until 21. The winner must win by two points.
New players will be accepted but placed at the bottom of the ladder.
Players are required to let their opponent know they are being challenged for the board. Results will not count if opponents are not aware of the challenge. Contact opponents via their UH email address. Phone calls or texting is allowed if the player personally knows his/her opponent.
Players must email

imwest@hawaii.edu

when issuing a challenge. Players must include his/her name, email address, the opponent's name and email address in the email message.
For any questions, email imwest@hawaii.edu. The UH West Oʻahu Ping Pong Ladder Challenge is brought to UH West Oʻahu students by UHWO Intramural Sports.
Related articles:
UHWO Intramural Sports goes social
UHWO Intramural Sports offers free Zumba class every Tuesday
Expanded Intramurals coming to UHWO in fall
Image courtesy of UH West Oʻahu