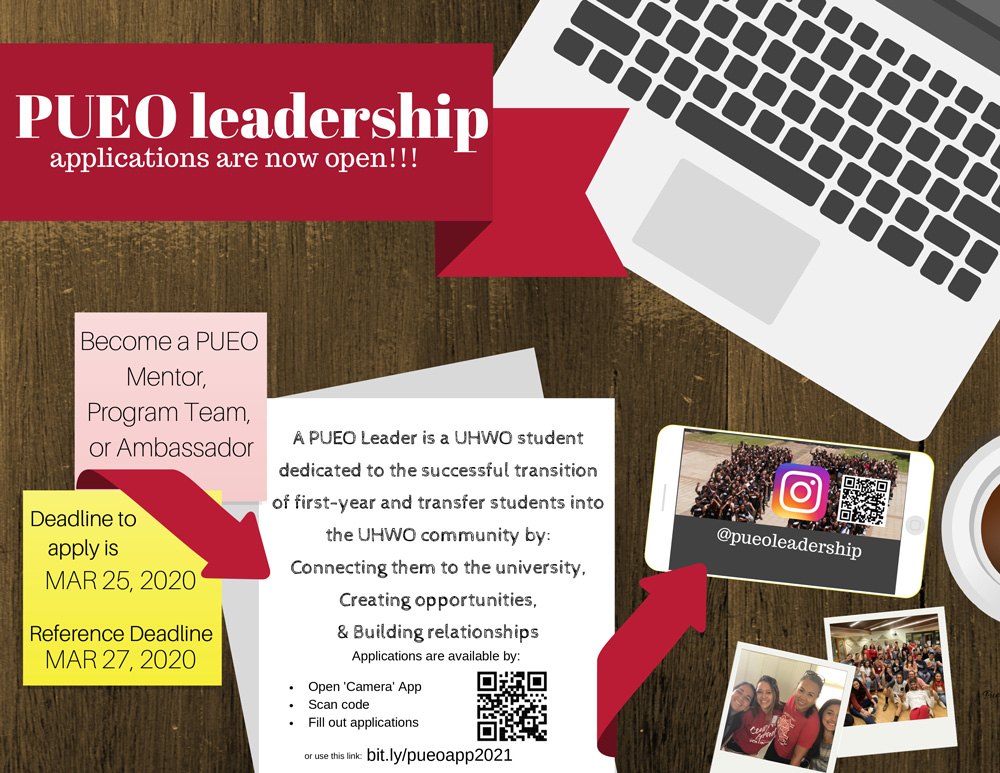 If you're a highly motivated and successful UH West Oʻahu student, then consider serving as a Peer Undergraduate Engagement and Orientation (PUEO) Leader for the 2020-2021 school year.
Students who are interested in helping first-year students as well as transfer students throughout the summer and school year are highly encouraged to apply.
The PUEO Leadership Program, a part of the Student Development Team with Student Affairs, is a peer mentor program that helps new students adjust to the social, personal, and academic aspects of college life. The program is dedicated to the successful transition of first-year and transfer students into the UH West Oʻahu community by helping them connect to the university, creating opportunities, and building relationships.
The PUEO Leadership Program consists of a group of classified undergraduate students in good academic standing who have demonstrated exemplary leadership.
Interested? The online 2020-2021 PUEO Leadership Application is now live until March 25. References are due on March 27.
If you have any questions or concerns, contact uhwofye@hawaii.edu.