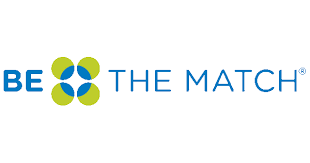 A few minutes of your time can help save someoneʻs life.
Be The Match, a nonprofit organization, will host a bone marrow and stem cell donor registry drive – 10 a.m. to 2 p.m. Jan. 15 and 16 at the Campus Center courtyard – as part of UH West Oʻahuʻs Welcome Week activities.
Organizers encourage students, faculty and staff ages 18 to 44 to attend the event, which will only take a few minutes for participants to answer a few basic questions, swab their own cheeks and be added to the donor bank.
Be The Match, operated by the National Marrow Donor Program, has managed the largest and most diverse marrow registry in the world for more than 30 years, according to its website.
This is the organization's first visit to UH West Oʻahuʻs Kapolei campus, noted UH West Oʻahuʻs Campus Health Services nurse, Stacey Kelly, the nonprofit organizationʻs campus contact.
As leaders in advancing treatments for those facing life-threatening blood cancers, like leukemia and lymphoma, Be The Match provides the ground-breaking research, innovative technologies, patient support, and education that save lives.
Participating in the donor registry drive would be "an amazing thing," said Kelly, a registered nurse. "Itʻs a wonderful thing you could do for someone who's in a dire situation. Itʻs life saving."
For more information about the donor registry drive on campus, email skelly3@hawaii.edu.
Image courtesy of bethematch.org