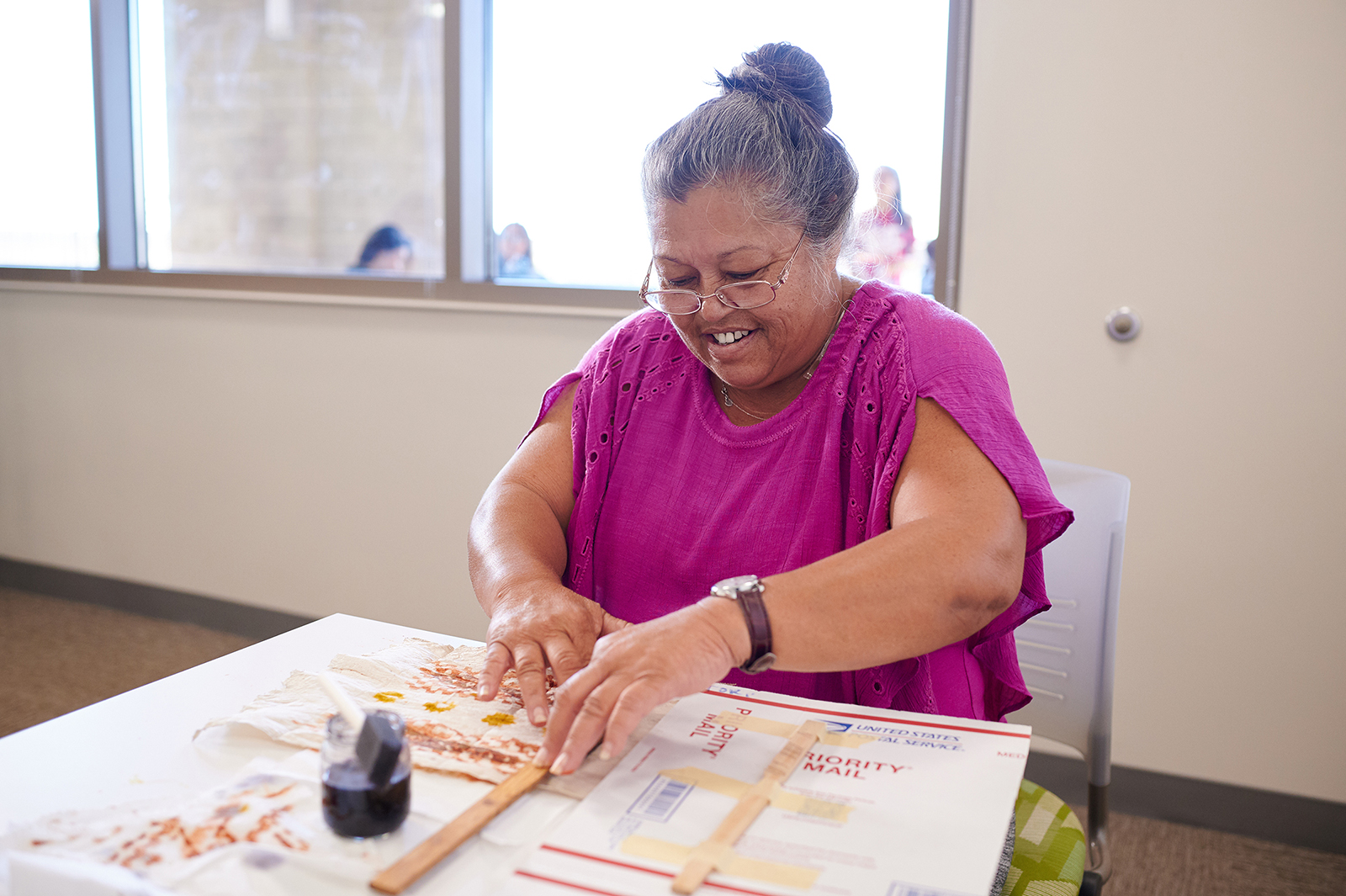 Create art using stamping techniques similar to ʻohe kāpala while also learning about the importance of culture integration at a two-part Hana Noʻeau Series of events at the Nāulu Center:
Hana Noʻeau Series, Part One: 10 a.m. to noon, Dec. 4. This cultural art workshop incorporates the use of plants and stamping techniques.
Hana Noʻeau Series, Part Two: 11 a.m. to noon, Dec. 6. Create personalized adornments and packaging paper with the use of stamps. Participants may bring their own gifts to be packaged in the paper they personalize.
All supplies will be provided at both events and an instructor will be present to help. Workshops are open to all, but priority will be given to current students to promote student engagement and retention.
For more information about the two events, email piko@hawaii.edu.