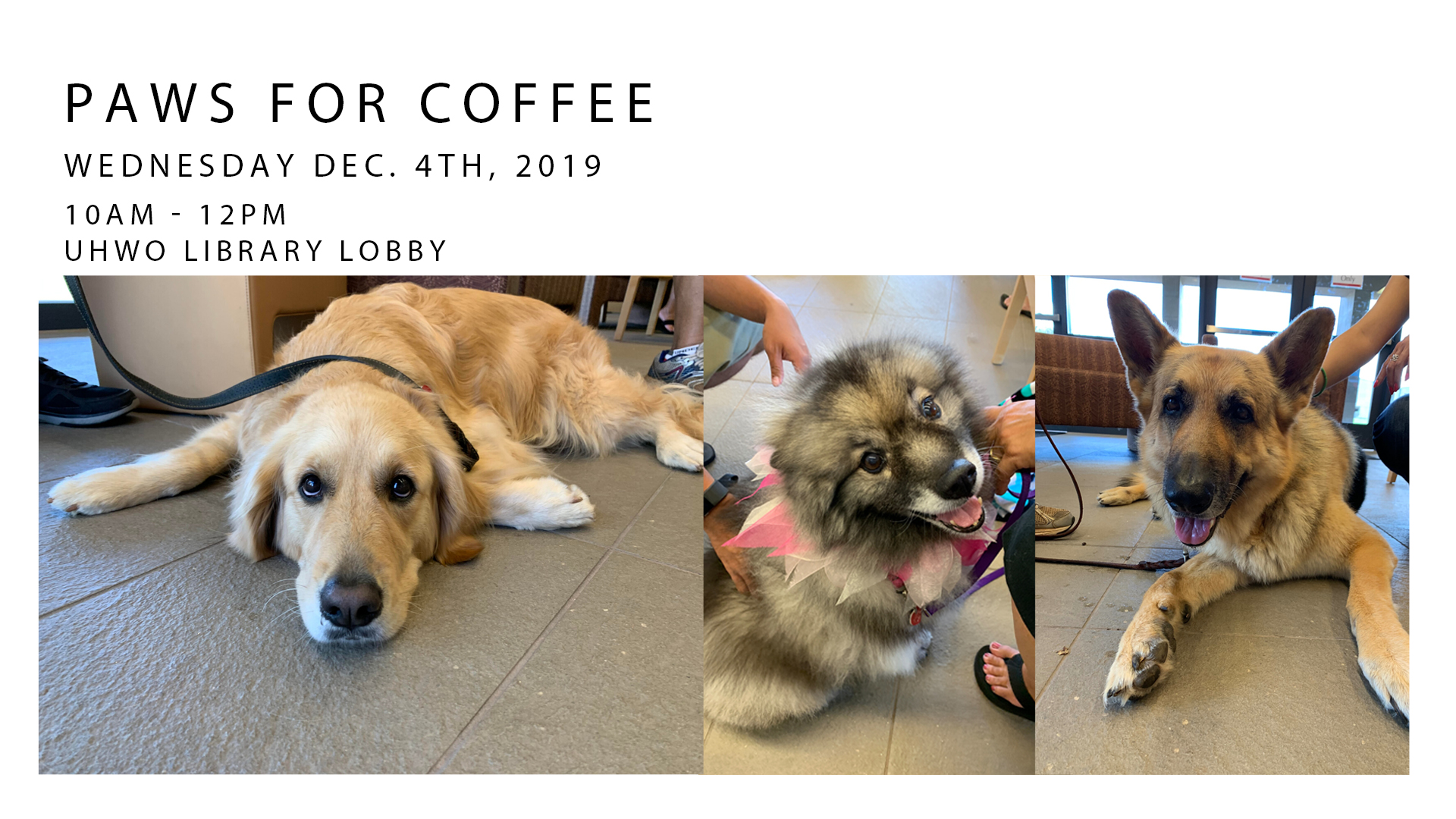 If youʻre feeling like life is getting a little more hectic with the upcoming holidays and finals right around the corner, then take a breath and slow down at Paws for Coffee, 10 a.m. to noon on Dec. 4, at the James and Abigail Campbell Library lobby.
The event welcomes students, faculty and staff to de-stress and enjoy a cup of coffee with therapy dogs from the Alliance for Therapy Dogs – Hawaiʻi Chapter.
Questions? Call 689-2700 or email uhwolib@hawaii.edu.