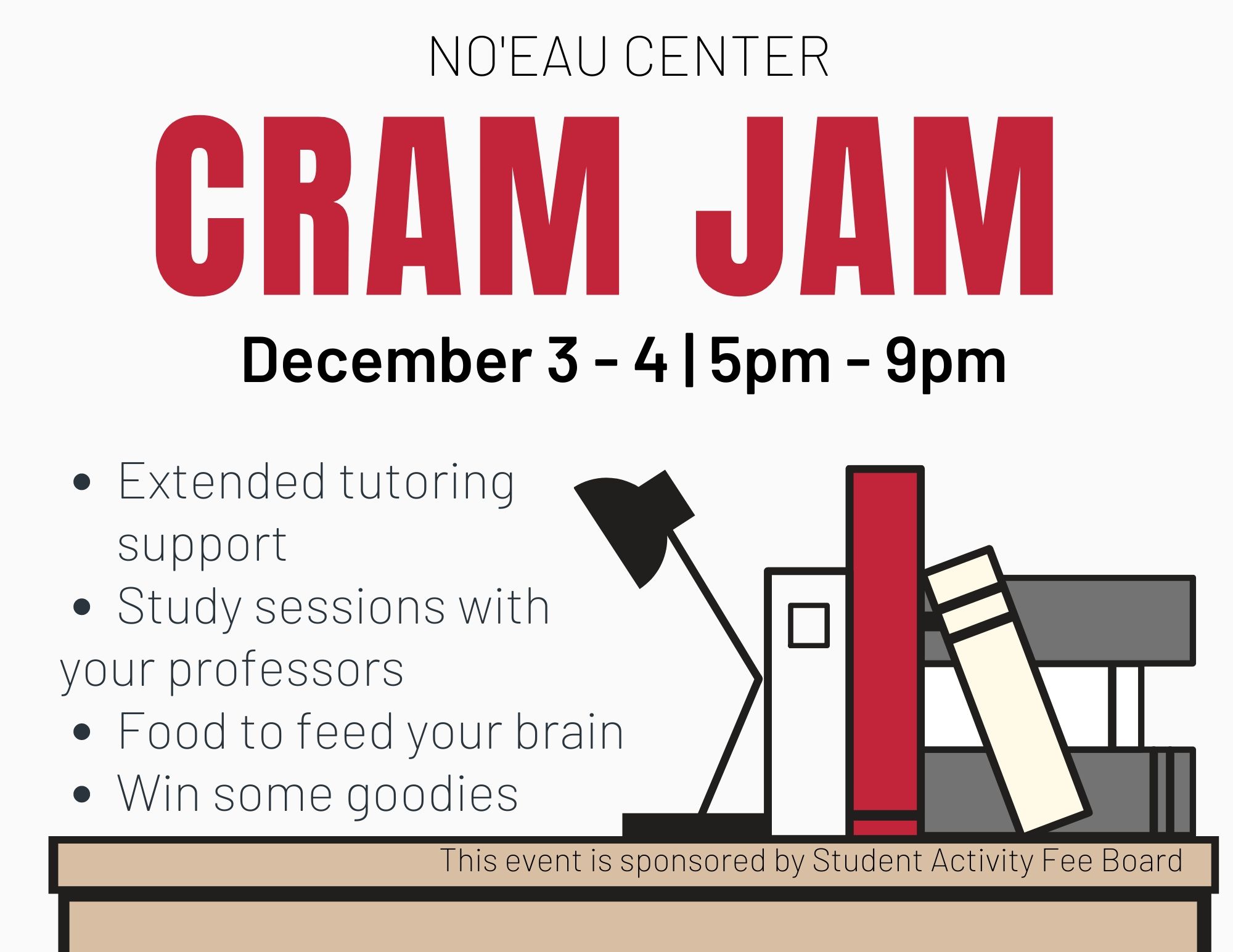 Students can find much-needed support during the busiest time of the semester at the Noʻeau Center Cram Jam, 5 to 9 p.m. Dec. 3 and 4, at B-203.
The intent of the event is to have tutors, staff and faculty available to assist students, and utilize the space and services that the center offers. Cram Jam will provide extended tutoring support, study sessions with professors, food and drinks, plus a chance to win prizes.
The event is sponsored by the Student Activity Fee Board.