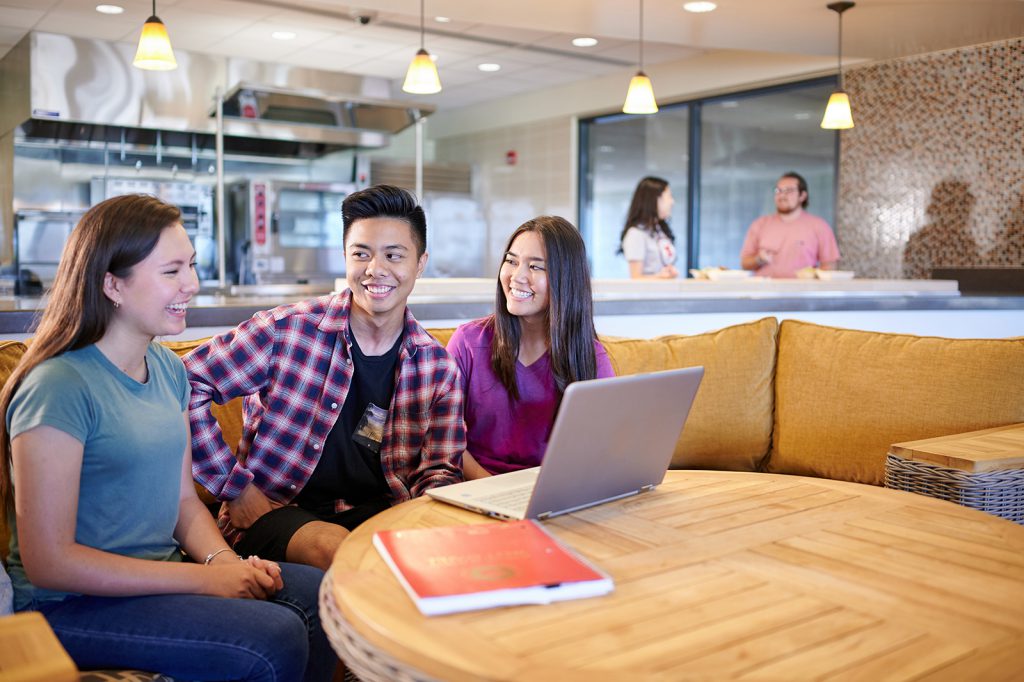 Awards for Open Educational Resources will be given for the first time on the UH West Oʻahu campus, with winners receiving cash honorariums. Organizers of the awards hope to give the prizes annually.
The UH West Oʻahu Open Educational Resources Committee recently announced it was accepting applications in three categories that recognize achievement in Open Educational Resources (OER), which is a movement to lower educational costs with free instructional material. According to the James & Abigail Campbell Library's website, this can include open textbooks, full courses, modules, syllabi, lectures, homework assignments, lab activities, quizzes, games and simulations.
Applications are being accepted through Thursday, May 9 for:
Open Educator Award

: This $500 prize honors faculty and lecturers

 promote or contribute to an "open" culture by utilizing OER in the classroom. Any faculty or lecturer teaching a "Textbook Cost: $0" course at UH West Oʻahu for at least one semester is eligible for the award. Self-nominations are accepted. Applicants are evaluated on the originality of the OER that is used, evidence of teaching and learning innovation, and the economic impact the adoption has had on students. The application form is here (

https://forms.gle/vwFYcFAu1tvE2U9v9

).

OER Creation Award:  This $1,000 to $4,000 prize supports the creation and development of OER textbooks, videos, and other educational materials which are designed to replace traditional commercial textbooks. Awardee(s) developed original OER materials where none existed, or revised & remixed existing OER with the addition of original content. Any full-time faculty member or lecturer teaching a credit-based course (3 credits or more) at UH West Oʻahu is eligible for this award. See  guidelines and application form.
Designing OER Renewable Assignment Award: This $500 prize supports the creation of renewable assignments. While applicants were encouraged to partner with an educational technologist or instructional designer, this was not a requirement. Any faculty or lecturer who taught a Textbook Cost: $0 course at UH West Oʻahu for at least one semester (Fall or Spring), either alone or in partnership with an Educational Technologist/Instructional Designer, is eligible to apply. 
The UH West Oʻahu Open Educational Resources Committee hopes to make the awards an annual event.  The committee is chaired by the Interim Library Director/Access Services Librarian Michiko Joseph with members including Instructional Designer Rian Barreras; Librarian Carina Chernisky; Librarian Soledad Lencinas; Assistant Professor of Sociology Xóchitl Mota-Back; Director of Distance Education Gloria Niles; Academic Program/Faculty/Faculty Affairs Specialist Terri Ota; Assistant Professor of Economics Thomas Scheiding; Bookstore Manager Kory Uramoto-Wong; and an as yet assigned representative from the Associated Students of the UH West Oʻahu.
The committee was formed in the summer of 2017 with goals that include increasing the awareness and the adoption of high-quality OER materials. The committee was involved in the creation of a textbook and learning material Lending Library within the James & Abigail Campbell Library earlier this year. Under the program, textbooks used in classes with large enrollments (50 or more students) were purchase and made available to check out for two-hour periods.
Funding for the awards is coming from the UH System. Questions?  Direct them to uhwooer@hawaii.edu.