Nāulu Center Art and Mo'olelo
ʻAuamo Kuleana
The inspiration for this art piece came from a talk story in which our team wanted an engaging experience for our haumana that helped them to see the guiding values of our learning communities through the art medium as well as being able to see how there are many pieces that make a whole.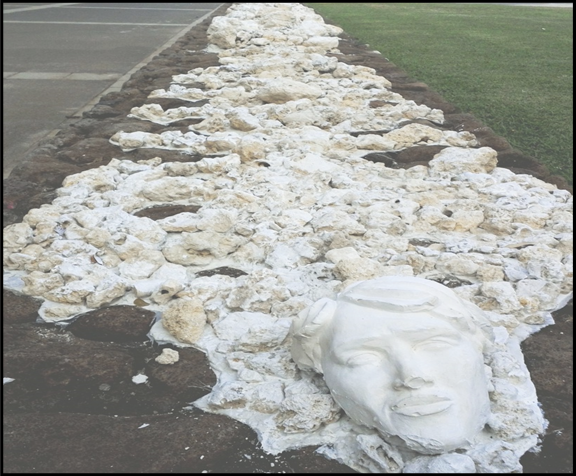 Iwikuamoʻo
Iwikuamo'o (backbone, spine, path) is an art immersion experience and installation conceptualized by artist Solomon Enos. Hand-stacked pieces of coral collected from exposed deposits in Wai'anae form a long, undulating column in the central courtyard of UH West O'ahu.
Ke Ala Hele Uhola O Honouliuli
From the start, this project began to unfold in several different ways: the map, the moʻolelo, and the mind. Critical information of maps and place names was provided by Kupihea's wife and Cultural Anthropologist Kēhaulani Kupihea. The moʻolelo was compiled by Kepā Maley in his Moʻolelo ʻĀina cultural report.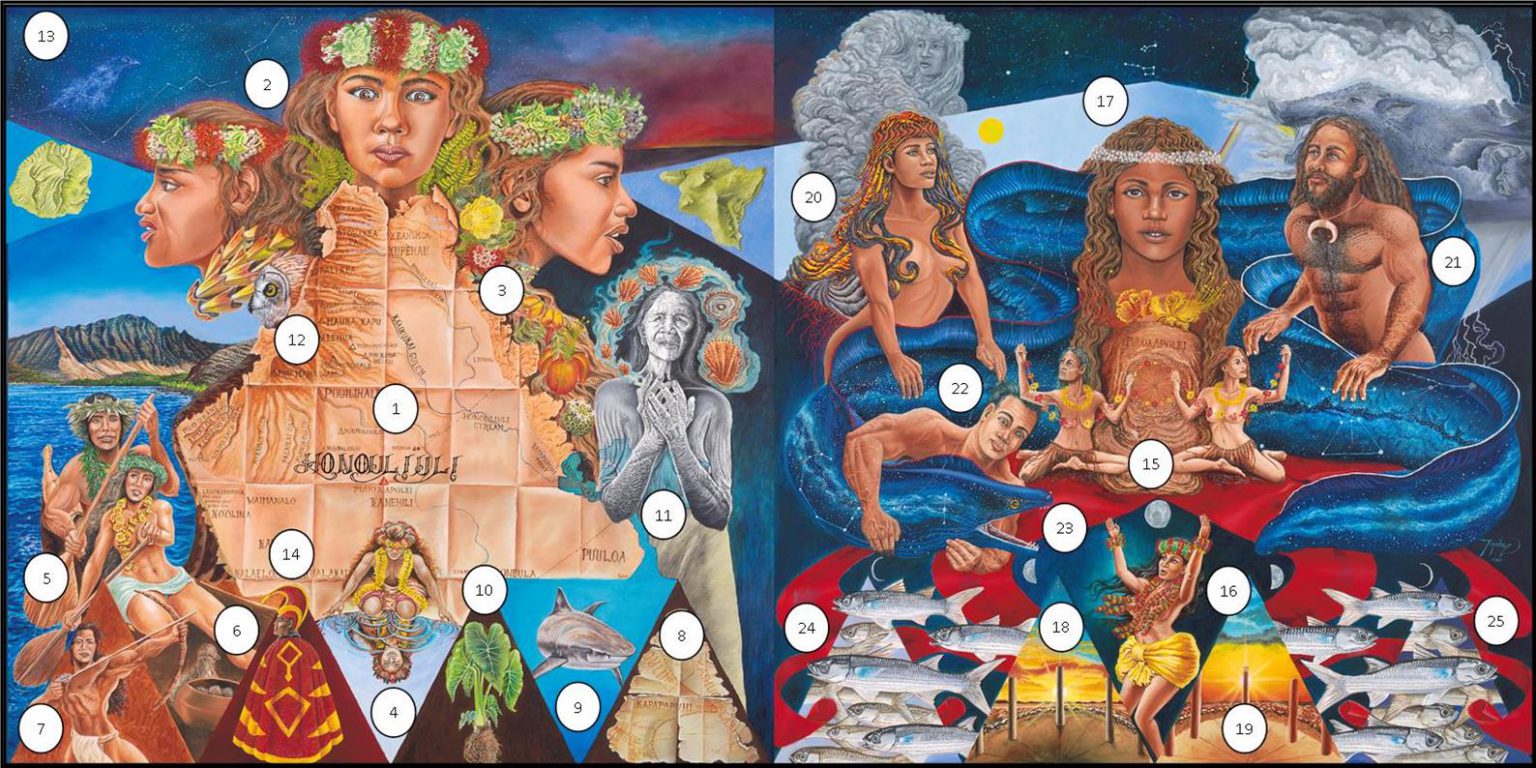 Ke Awa Lau O Puʻuloa
The many stories of Honouliuli to portray,  find and create designs to weave together along with the history, moʻolelo, tales and recollections of the kupuna.