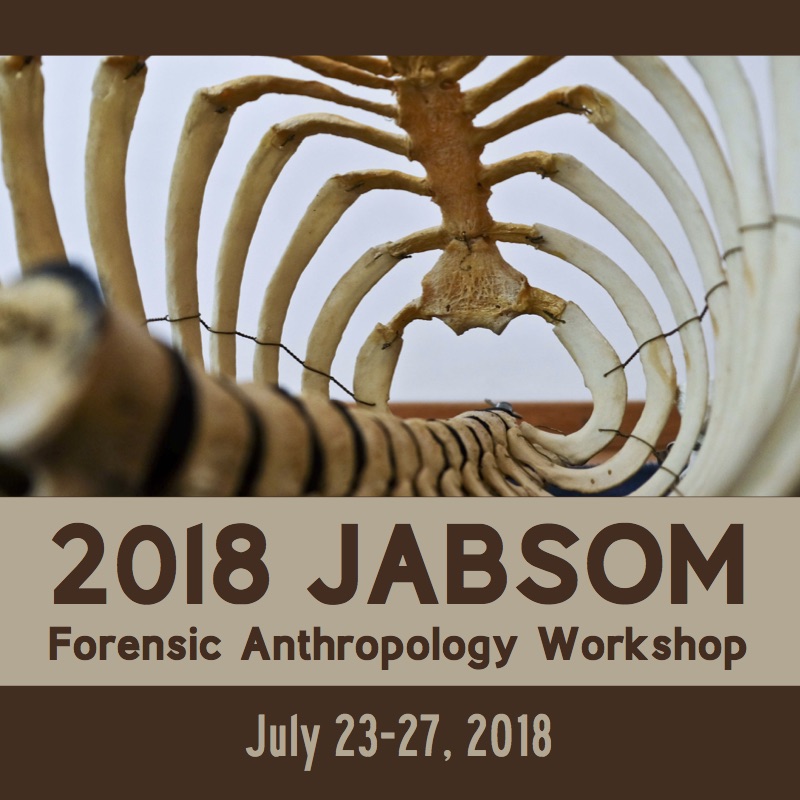 An intensive, five-day forensics workshop covering the analysis of human skeletal remains will be hosted by the University of Hawaiʻi's John A. Burns School of Medicine (JABSOM) next month and include instruction by UH West Oʻahu faculty members and a trip to the Kapolei campus for training in archaeological recovery of human remains.
UH West Oʻahu's Dr. Jennifer Byrnes, an assistant professor of forensic anthropology, and Dr. William Belcher, an assistant professor of archaeology and board-certified forensic anthropologist, will help teach the workshop that is scheduled from July 23 to 27.  
Both Byrnes and Belcher were involved in last year's workshop, which attracted more than 40 participants from the U.S., Thailand, Germany, Japan, Guatemala, and Chile and won accolades from Western Association of Summer Session Administrators as the Best Non-Credit Summer Course in the Western United States. The 2017 workshop also included recovery of (replica) human remains and the non-human skeletal remains.
The application deadline for this year's workshop is June 29 and is structured to suit the diverse needs and interests of teachers and professors, crime scene specialists, forensic pathologists and other medical legal specialists, physical anthropologists, archaeologists, anatomists, dentists, and police.
Applications consisting of a letter stating interest and a list of courses or relevant professional training are being accepted online at jabsomworkshop@gmail.com.  Enrollment will be limited to about 45 participants. More information about fees, instructors and applications is available at http://jabsomforensics.org/2018-forensics-workshop-2/.
The forensics workshop is designed to fit the interests and needs of a wide range of experience and expertise levels ranging from novice to expert. The workshop this year will include new  known-identity skeletons for examination and analysis, and provide sessions on estimating age and sex; ancestry and stature; interpreting trauma and disease; and methods of identification.
Images courtesy of Rachel Lugo and UHWO Staff