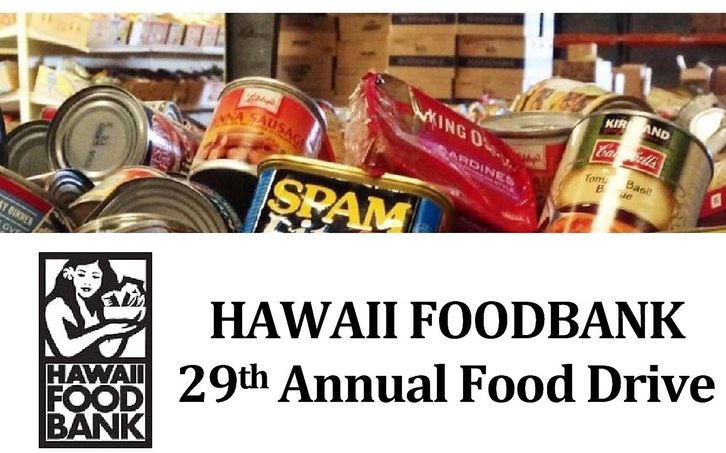 Just who does the best at donating goods to the annual Hawaiʻi  FoodBank  drive that helps feed Hawaiʻi's hungry?
Ryan Perreira, head of the UH West Oʻahu Hawaiʻi FoodBank Drive, aims to answer that question by issuing the Hawaiʻi FoodBank Challenge, which runs from Tuesday, April 17 to Friday, May 4 and tracks how much is donated by Student Affairs, Academic Affairs, and Administrative Affairs.
Perreira will be accepting donations at the Pueo Fitness Center and keeping track of contributions in two categories:
1) Participation. Which division can achieve 100 percent participation in their group?
2) Donations. Which division does the best at donating 15-pound bags of rice (or $15) for each person in the division.  
Perreira asks that you note what division you represent when dropping off a donation. If you decide to donate online at www.hawaiifoodbank.org/donate, please let Ryan Perreira know at rperreir@hawaii.edu so he can account for your donation.