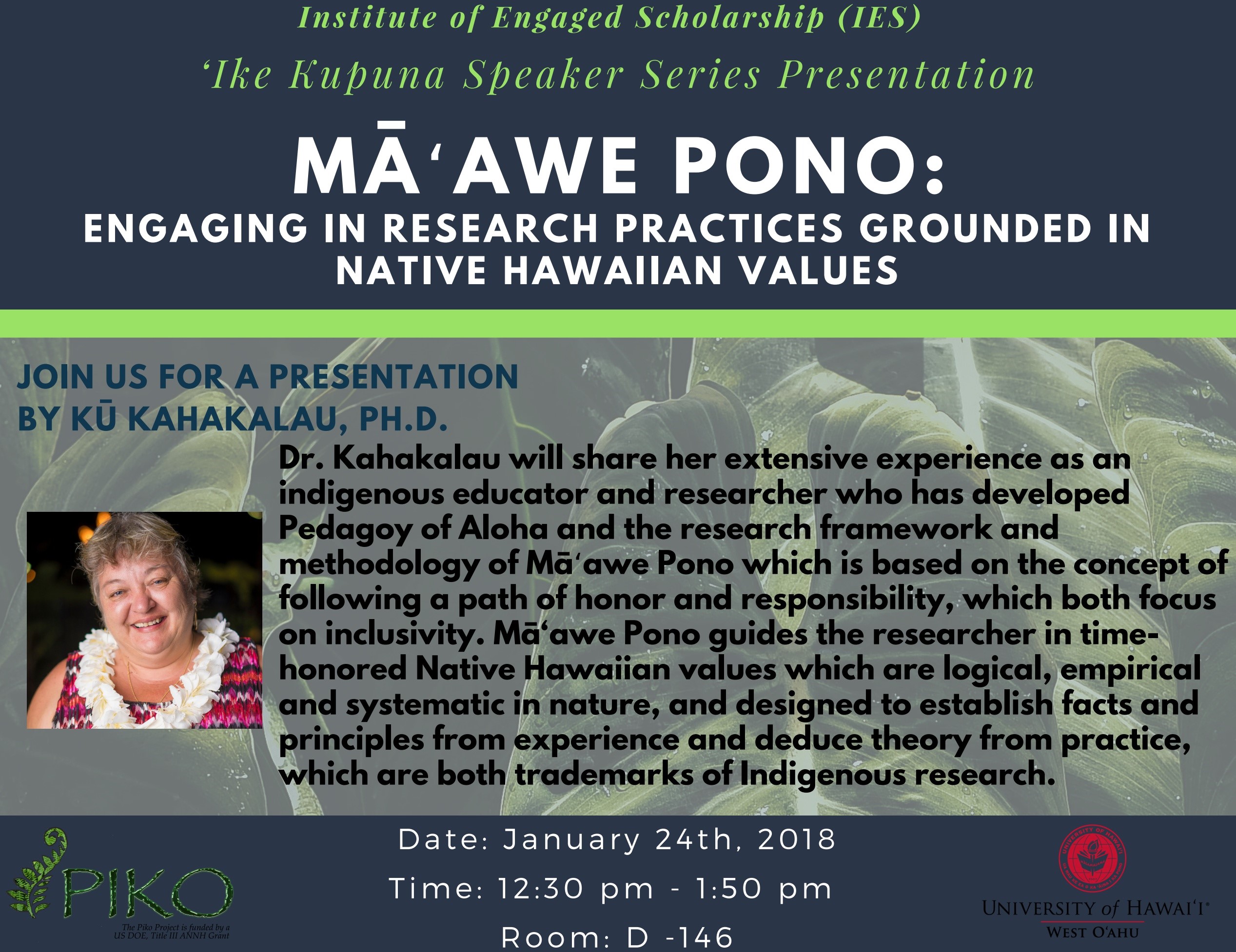 UH West Oahu's Institute for Engaged Scholarship will begin its ʻIke Kupuna speaker series, a program to engage the campus community in dialogue about indigenous and place-based knowledge with a talk by Dr. Kū Kahakalau.
The talk, titled "Māʻawe Pono: Engaging in the Research Practices Grounded in Native Hawaiian Values," is scheduled for 12:30-1:50 p.m., Jan. 24 in D146.  Kahakalau is an educator, researcher, songwriter and Hawaiian language and cultural expert, is executive director of Kū-A-Kanaka LLC., which provides Hawaiian language products and services, educational consulting and research, and evaluate of Hawaiian-focused programs. She also was a founder and director of Kanu o Ka ʻĀina New Century Public Charter School, a Hawaiian-focused charter school in Waimea, Hawaiʻi.  
Dr. Kahakalau will share her extensive experience as an indigenous educator and researcher who has developed Pedagogy of Aloha and the research framework and methodology of Māʻawe Pono which is based on the concept of following a path of honor and responsibility, which both focus on inclusivity.
Mā'awe Pono guides the researcher in time-honored Native Hawaiian values which are logical, empirical and systematic in nature, and designed to establish facts and principles from experience and deduce theory from practice, which are both trademarks of Indigenous research.
Image courtesy of UHWO Staff