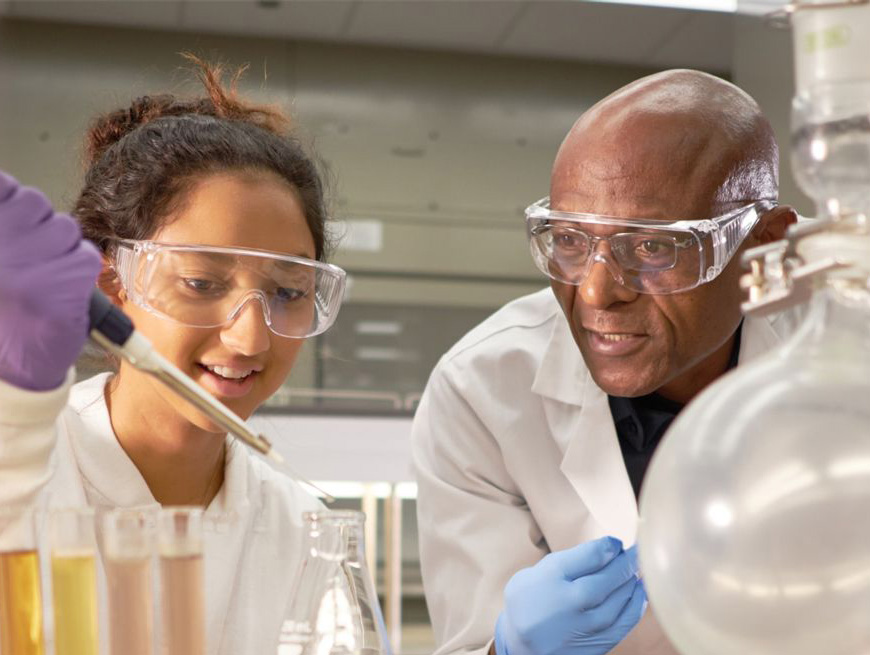 Does limu found at a local beach park have antimicrobial properties? What type of life exists within the anchialine ponds and surrounding soil at the Pearl Harbor National Wildlife Refuge?
The answers to those questions and other work by UH West Oʻahu students from their Kikaha Undergraduate Research Program work will be presented this Friday, Sept. 29, as part of a Math + Science + X seminar from 10:30 to 11:30 a.m. in E132.
Kikaha summer student Arion Northrup will present as will Dr. Esther Widiasih and Dr. Olivia George, Kikaha mentors who will discuss the research projects of three UH West Oʻahu students in the refuge.
The students were part of a 15-student cohort who were given an opportunity to create projects that developed and enhanced their academic and research skills and were also awarded up to $2,000 in stipends for completion of their projects.
The Kikaha Undergraduate Research Program encourages UH West Oʻahu students to work in Science, Technology, Engineering, and Mathematical (STEM) related fields. In addition to receiving a stipend of $2000, they also have a chance for additional funding to travel to a local or national conference. The project is supported by the National Science Foundation under the Tribal Colleges and Universities Program (TCUP).
The research presentations include:
"Community Composition and Antimicrobial Properties of Limu at Oneʻula Beach Park" by Arion Northrup. Limu (algae) was used by the Ancient Hawaiians spiritual for spiritual healing and as well as medicine. This research surveyed and collected 12 different kinds of local algae from One'ula beach. Each of the algae was first surveyed and then tested to observe if they had any antimicrobial properties against two gram-positive human related bacteria.

"Student Research Projects at the Pearl Harbor National Wildlife Refuge, Kalaeloa Unit" by Assistant Professor of Mathematics Esther Widiasih and Assistant Professor of Biology Olivia George of research by three students.  The Wildlife Refuge was established to protect native Hawaiian plant species and is also home to 14 anchialine pools. Three UHWO students initiated projects involving exploration of the life within the anchialine pools and the soil within the refuge.