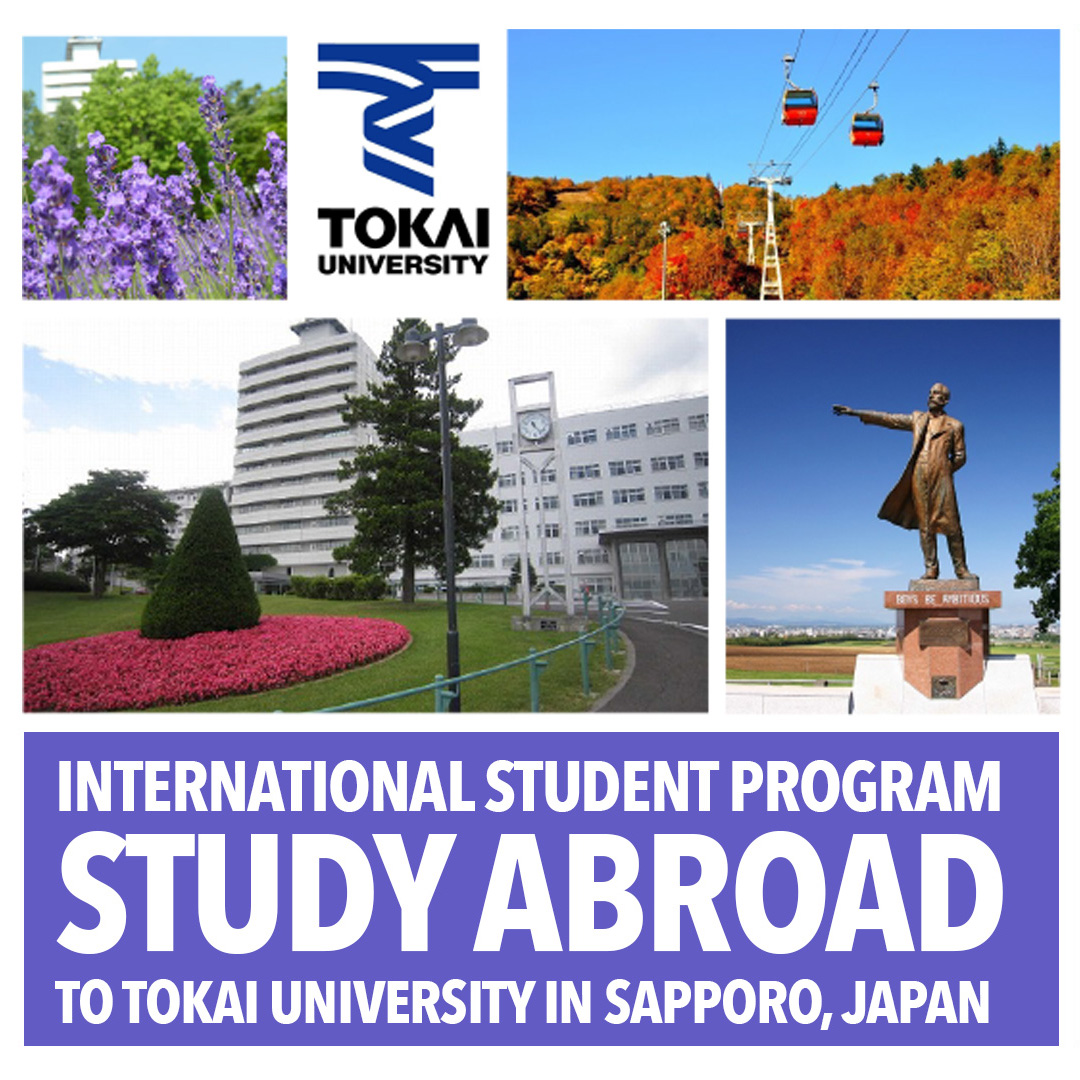 Interested in a study abroad opportunity in Sapporo, Japan? Earn nine credits in Basic Japanese Language and Japanese Culture with the International Student Study Abroad Program this fall at Tokai University in Sapporo.
Apply now through June 30, 2017 for the 10-week program, which runs through Oct. 10 through Dec. 20, 2017 on the Tokai University – Sapporo campus.
Tuition is $3,260 includes housing (w/out airfare & meals). The amount is approximate and subject to change due to exchange rate.
For more information and to pick up an application packet contact
Tim Park, Director of International Relations and Programs, at
hyunilp@hawaii.edu, or call 808.689.2311.
Image courtesy of Tokai