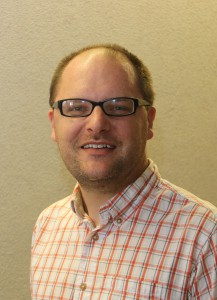 Dr. Tom Scheiding, UH West Oʻahu assistant professor of economics, was selected to participate in a National Endowment for the Humanities' (NEH) Summer Seminars and Institutes for College and University Teachers.
The NEH Summer Seminar, titled "Modern Mongolia: Heritage and Tradition Amid Changing Realities," runs from from June 6-July 1. Participants have access to a major research collection, with time reserved to pursue individual projects.
Scheiding will be one of 16 participants in the session who will collaborate with one or two leading scholars to understand "how Mongolia is changing and how modern Mongols are connecting to the past, as well as to provide resources to incorporate modern Mongolia into undergraduate university and college curricula."
Scheiding's intent is to develop a course on Mongolia for UH West Oʻahu that explores the economics, business, sociological, and artistic aspects of the country.
"The benefit for students both at UH West Oʻahu and for UH in general is that there are no courses on Mongolia offered – and yet this is a country where the problems and opportunities within the country are in some ways similar to the problems and opportunities experienced here in Hawaiʻi," he said.
For more information, visit the NEH summer seminars website.