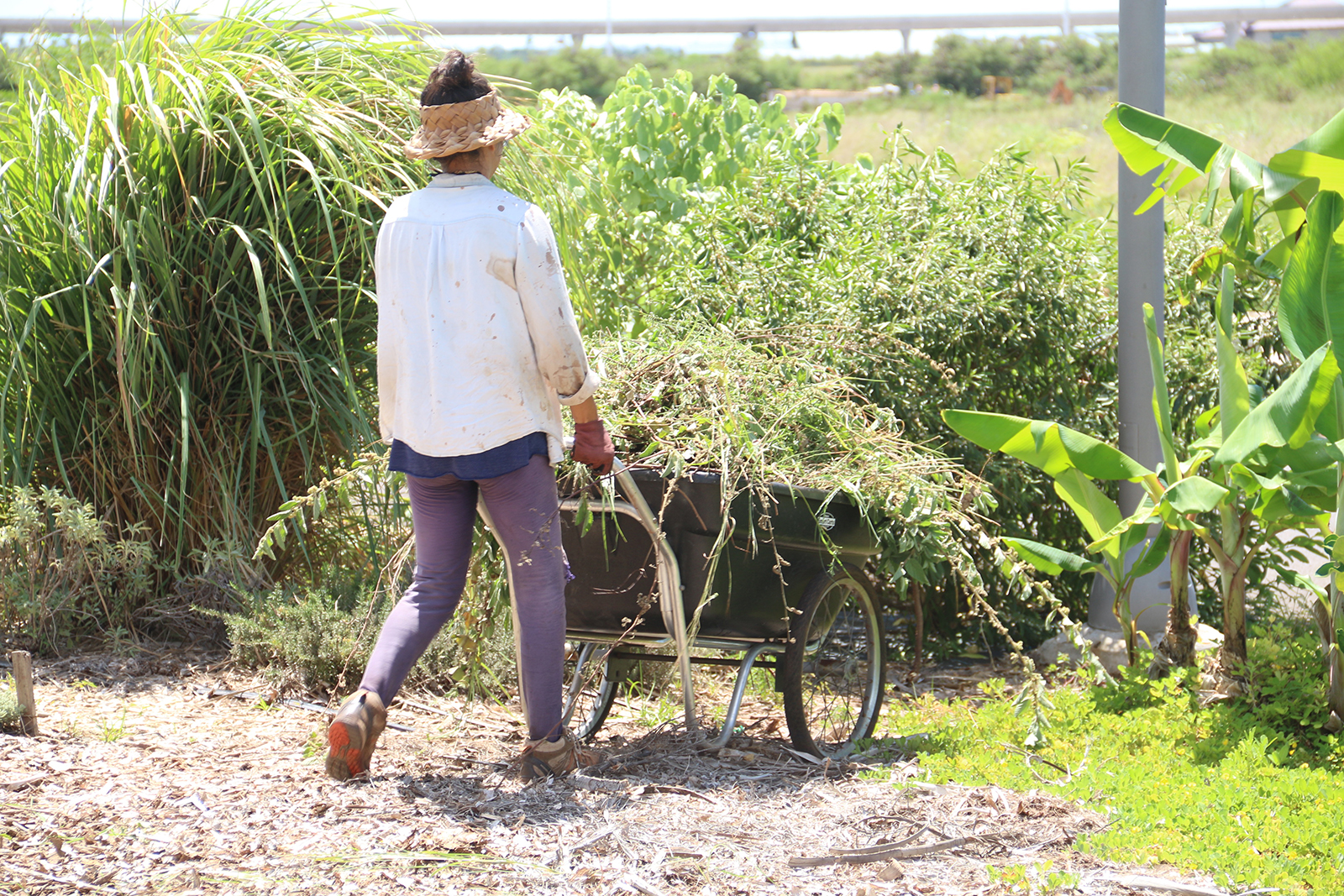 UH West Oʻahu Student Organic Garden Community Workdays on Oct. 3 and Nov. 7 will be open to those interested in building compost or harvesting produce, just like in past semesters. But what's new this year is participants will also have to follow social distancing protocols and wear masks.
Join māla (garden) managers at this semester's garden community workdays, 8 to 11 a.m. on the first Saturdays of October and November at the Student Organic Garden and Hale Kūahuokalā — located on campus adjacent to the Classroom (D) and Laboratory (E) buildings.
At the hands-on events, learn to prepare soil, install irrigation, sow seed, and more. The garden community workdays are open to students, faculty, staff, and community members, but it will be limited to 15 participants. Participants should also bring a reusable water bottle, use sun protection, and wear close-toed shoes.
Those interested in attending the garden community workdays need to RSVP; contact Tasia Yamamura at tasiay@hawaii.edu.