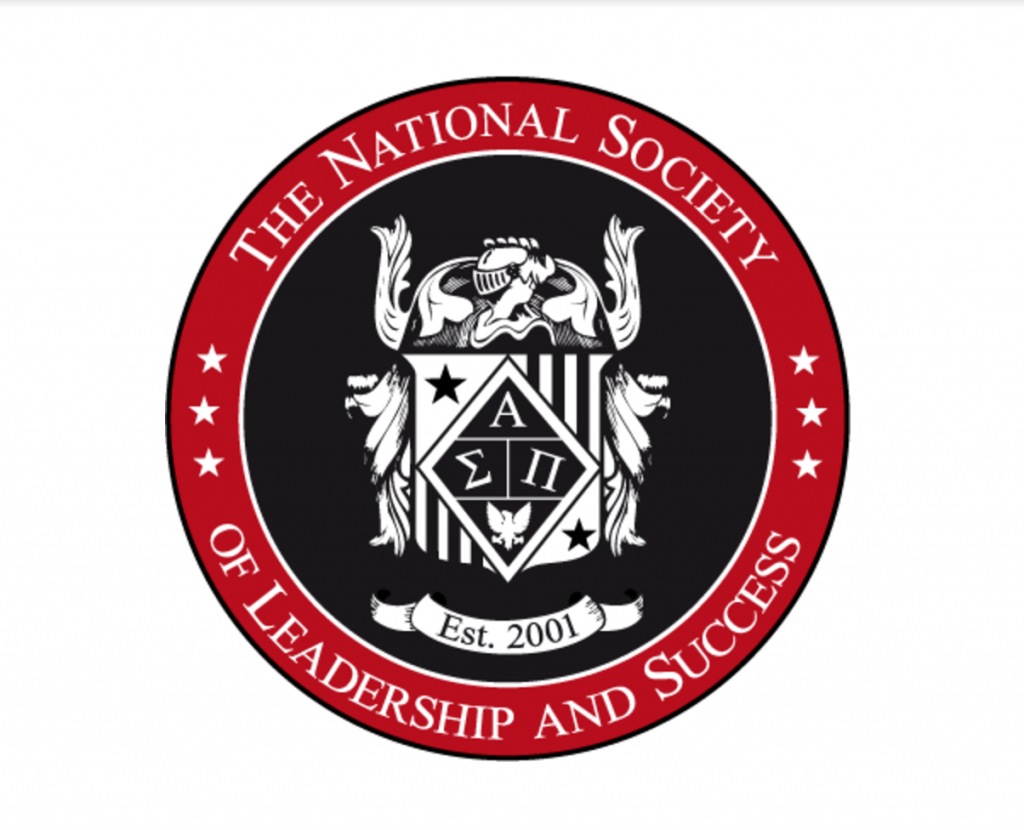 The University of Hawaiʻi–West Oʻahu Chapter of the National Society of Leadership and Success (NSLS) recognized this semester more than 150 students who were inducted into the nation's largest leadership honor society.
Students are selected by their college for membership based on either academic standing or leadership potential. Candidacy is a nationally recognized achievement of honorable distinction. With 702 chapters, the NSLS currently has more than 1.2 million members nationwide. The UH West Oʻahu Chapter of NSLS was established on Feb. 5, 2018.
In addition to honorable distinction, the NSLS provides a step-by-step program for members to build their leadership skills through participation at their campus or online. Upon completion of the program, members receive their leadership certificate and take their place among the top student leaders at their campus and across the country. Members are able to list their affiliation on all statements of personal accomplishment, including their resume.
Membership provides access to benefits including scholarships and awards, exclusive on-campus events, employer recruitment through an online job bank, and discounts on computers, textbooks, grad school prep courses, insurance, and much more.
The following UH West Oʻahu students were inducted into NSLS this semester:
Spring 2020 inductees
Amby, Judith Eve
Balangue, Emerson
Baluyot, Rosemarie
Banis, Chasidy
Battaglia, Lenora
Carvalho, Brandi
Delos Reyes, Aleena June
Delos Reyes, Archana-Gayle
Falguera, Brittney Lynn
Griffin, Sean
Groom, Aleeshia
Guadiz, Torie
Hoffmann, Steven
John IV, James
Kahanaoi, Shayla
Kawakami, Dasha
Kim, Davin
Kuroiwa, Shane
Longgat, Joanamarie
Maluyo, Emily Jenie
Mendoza, Merlynne
Okimura, Mallory
Pambid, Kureha
Peterson, Jaylene
Rasay, Erna Mae
Reed, Abbie
Rivers, Yolanda
Sanchez, Allison
Siliado, Kaya
Tejada, Ritchell
Turner, Alexsis
Valencia, Makayla
Ver, Rosalie Ashley
Visitacion, Karen
Wills-Ching, Jensen
Yanuaria, Jean Marjorie
Also honored were inductees from last fall semester, as only graduating students were recognized then:
Fall 2019 inductees
Aguinaldo, Florence
Aglugub, Oliver
Ah Quin, Jamela
Alagao, Ciara
Alohikea, Daphne
Andres, Andrea
Aquino, Amber
Avelino, Alana
Aviguetero, Robbyn
Bacalla, Khristine Carmela
Ballesteros, Joshua
Bauer, Allysha
Belmodis, Markie
Beltran, Cherrie Lyn
Bolosan, Nicole
Bolosan, Shaynah Rae
Borges-Myers, Keola
Brillo, Lester
Brooks, Matthew
Broome, Mark
Buendia, Jarren
Bulatao, Nicole
Cabrito, Aprilyssa
Casabay, Anissa Lynne Marie
Carli, Raquel
Cruz, Cerya
de Guzman, Camille
Delos Reyes, Jamie Ann
Delos Reyes, Jesa Mae
Denson, Walter J
Diaz, Kaʻipoleimanu
Edwards, Ruby Ann
Espinosa, Christielove
Fallejo, Romnick
Farias, Wyatt
Flick, Janice
Freeney, Terrence
Gabriel-Garces, Chasity
Galvez, Jennifer
Gaoiran, Lynette
Garcia III, Jose Luis
Gomez De Leon, Jose J.
Grilho, Christina
Hewlett, Chantelle
Hipolito, Lahaina
Hobbs, Jessie
Hurley, Brenna
Hutchinson, Brient Kealoha
Ilovino, Franchette Jireh
Ishizuka, Rachel
Iwamoto, Melody-Lei
Kahoonei, Raymond
Kaohe David, Dani
Kau, Kenneth
Kelekolio, Walter
Kimhan, Dara
Kramer, Samantha
Lahr, Candace
Liu, Loreta
Lovan, Reiko
Luis, Roger
Lum, Kylie
Maghanoy, Chazerae
Maglinti, Leilani
Maluyo, Elizabeth Jane
Mandac, Deane
Manrique, Nina Alyssa
Manuel, Donna Leilani
Manuel, Elmarie
Matsunaga, Jon
McGuire, Natalie
Miyata, Dylan
Moody, Keiu
Mora, Keona
Nagata, Vanessa
Nanquil, Graeze Ma. Acenith
Nitta-Lee, Cody
Obrey, Jasmine
Ocariza, Nyle Jordan
Ocreto, Josiah
Ohama, Briann
Panganiban, Jillian
Perez Salinas, Maria
Piena, Jasmin
Pollante, Allison Grace
Pruitt, Laci
Puaoi, Jazlynn
Puente, Joseph
Quinanola, Erwin
Ramirez Jr, Leo
Rodriguez, Chloe
Romero, Cheryl
Ruchty, Richard
Scianna, Vanessa
Selga, Stephanie
Shimazu, Justin
Shook-Rogers, Kailey
Silliado, Ashley
Simer, Kaui
Smith-Stojadinovic, Mila
Subedi, Amit
Sugai, Gaven
Sy, Peter
Taylan, Nissi Myles
Taylan, Revelyn
Teixeira, Brenda
Tolentino III, Rudolph
Travis-Adkins, Justin
Tubana, Jillian
Tulifua, Mutiatai
Turro, Keola
Villanueva, Leanne Aira
Ward, James
Watanabe, Shirley
Yanos, Makayla
Yao, Rapunzel
Yarborough, LaKedra
Yoneda, Mark
Zheng, Michelle
Watch a video recognizing these newest inductees.
Grounded in a relationship leadership model, students who are invited to join the society must complete a number of steps towards induction. These steps include attending and participating in orientation, leadership training day, and three speaker broadcasts featuring leaders from diverse industries and professions; and being a part of a success networking team that meets three times over a given semester.
The NSLS experience includes participating in the Speaker Broadcasts, which featured professionals from across industries, disciplines and sectors sharing their insights and perspectives about leadership. This semester's speakers included Charlene Li, Zachary Wood, Steve Madden, and Dr. Martin Makary, said Rouel Velasco, co-advisor of the UH West Oʻahu Chapter of NSLS.
"Members listened to their stories and reflected to discuss relevance and application to their lives, " Velasco said.
Velasco added that he and co-advisor Katrina Abes wanted to express their gratitude to the following executive board members, for their leadership and service to the honor society:
Leialoha Tumbaga, Secretary
Brenna Hurley, Treasurer
Amber Aquino, Success Networking Team Coordinator
Taeja Mason, Publicity Chair
Nissi Myles Taylan, Engagement and Service Chair
Ihilani Carter, Alumni Support
Chloe Paige Sevidal, Alumni Support