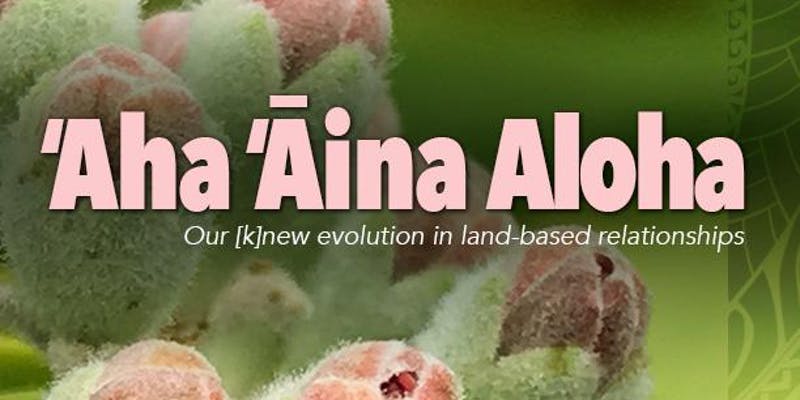 Explore new understandings and deeper relationships between land and people at ʻAha ʻĀina Aloha – a creative and cultural colloquium – 7:30 a.m. to 3:30 p.m. Jan. 10 at the University of Hawaiʻi–West Oʻahu.
ʻAha ʻĀina Aloha will bring together colleagues, scientists, storytellers, cultural practitioners, educators, and community members to discuss land-based relationships.
The gathering involves sharing stories of ʻEwa and Honouliuli, along with learning how to address climate change and ways we can prepare through aloha ʻāina work and growing collective mindfulness. This event brings forth efforts to learn more of our storied landscape through songs and moʻolelo, while exploring cultural approaches to landscaping and how best to rejuvenate soil and address food security.
The third annual event honors how ʻāina educates, inspires and instructs. Attendees can choose to engage in one of three distinct tracks:
Aloha ʻĀina Collaborations (C-208), includes speakers from HART, Purple Maiʻa and UH West Oʻahu.
Uluniu Project Working Day (Student Organic Garden), features presentations on preparing to plant ulu and niu, climate change mitigation planting methodologies, water conservation + soil rejuvenation for carbon sequestering, and more.
Teaching Climate Change Affectively (C-225), a workshop with Kim Smith, with priority given to active teaching faculty.
The free event includes breakfast pupu and lunch. To register or for more information, click here, or email manulani@hawaii.edu.