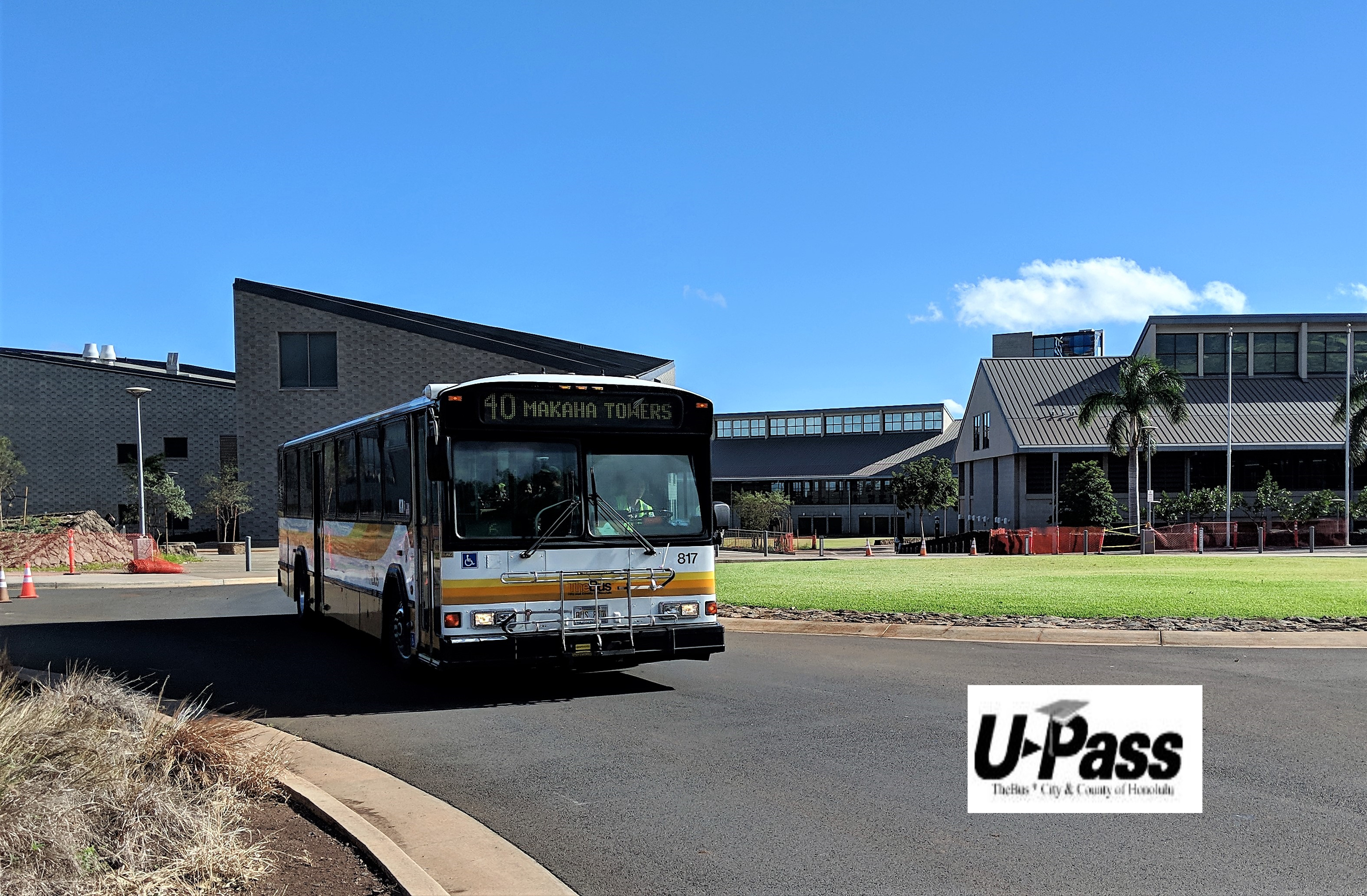 University of Hawaiʻi-West Oʻahu students who ride TheBus are eligible to purchase a U-Pass, a reduced-rate bus pass tailored to the needs of university students.
The Spring 2020 U-Pass is available for purchase from Dec. 23 to Feb. 28 at C-141. The pass costs $225 (cash only) and will be valid from Jan. 1 to May 31.
To purchase a U-Pass, bring your validated student ID to the Student Services Office, Campus Center, C-141.