UHWO Staff
UHWO Staff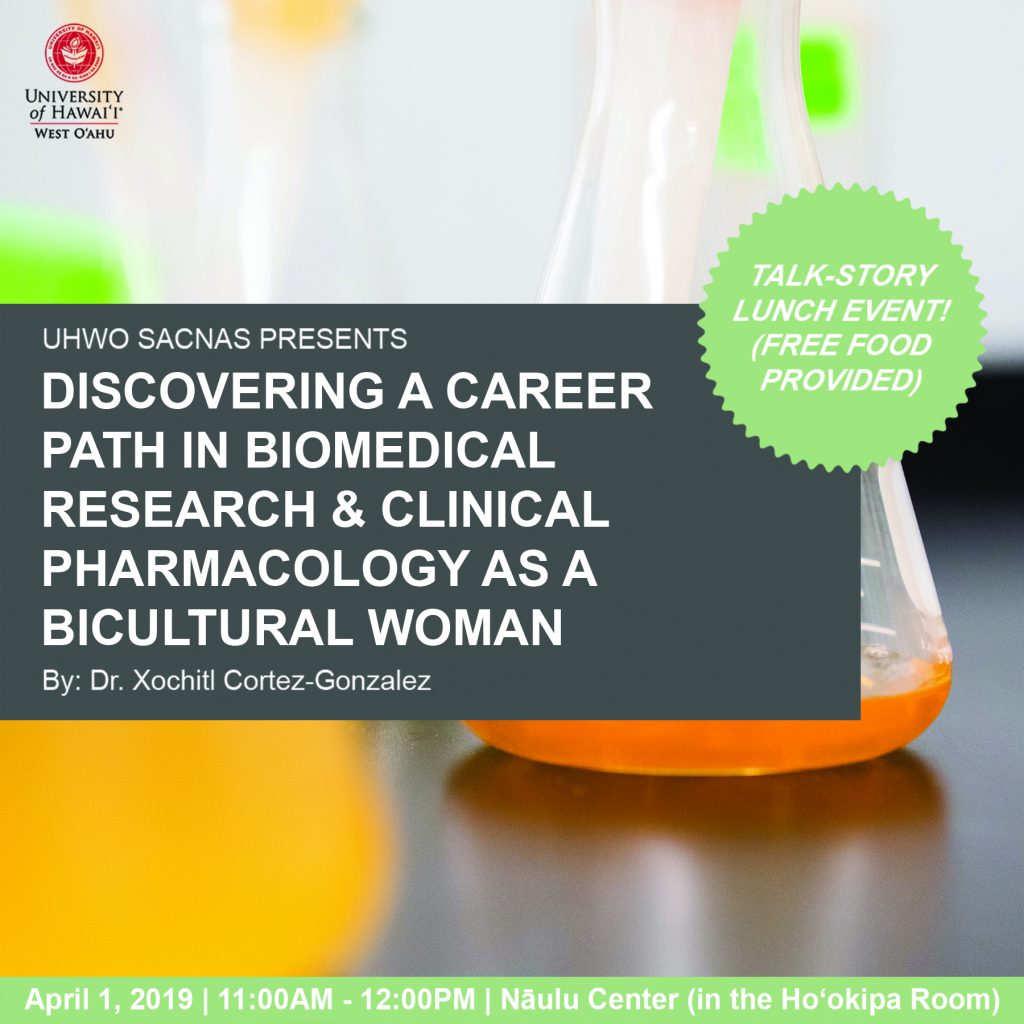 Dr. Xochitl Cortez-Gonzalez, who grew up in Tijuana and went on to receive a PhD in Biomedical Sciences from the University of California, San Diego, will give a presentation titled "Discovering a Career Path in Biomedical Research and Clinical Pharmacology as a Bi-cultural Woman," on Monday, April 1 at the Nāulu Center.
The 11 a.m. to noon talk story/lunch event is presented by the UH West Oʻahu chapter of the Society for Advancement of Chicanos and Native Americans in Science (SACNAS), an organizationdedicated to fostering the success of Chicano/Hispanic, Native American, and underrepresented scientists, from college students to professionals, in attaining advanced degrees, careers, and positions of leadership in STEM.
Cortez-Gonzalez will be sharing her life experiences growing up in Tijuana and then moving to San Diego for graduate school and lately to Prescott, Ariz. She will share her journey, including stories of living in a bicultural world that helped her get through her bachelors and doctorate degrees, the biomedical research she has been involved in, and how she then decided to certify her pharmacist degree in the United States.
After obtaining her degree from UCSD's School of Medicine, Cortez-Gonzalez went on to do postdoctoral research and work as a clinical pharmacist, according to her Linkedin profile.
The latest chapter of her journey includes working for a compounding pharmacy and providing holistic comprehensive consults to the community.
Images courtesy of
UHWO Staff
and Dr. Xochitl Cortez-Gonzalez