The Nāulu Center design and development was founded upon Hawai'i Papa O Ke Ao goals. Some of its goals include creating a native Hawaiian place to develop activities and programs that build and sustain a community of learners. It strives to sustain a safe, inclusive and nourishing space founded on Hawaiian cultural values where students can gather, socialize, and participate in activities. It provides space, resources, and holistic opportunities for students on their paths to excellence. It nurtures the overall wellbeing of our students, campus, and community. The Nāulu Center team collaborates efforts to enrich the experiences of the entire student and staff community at UH West Oʻahu.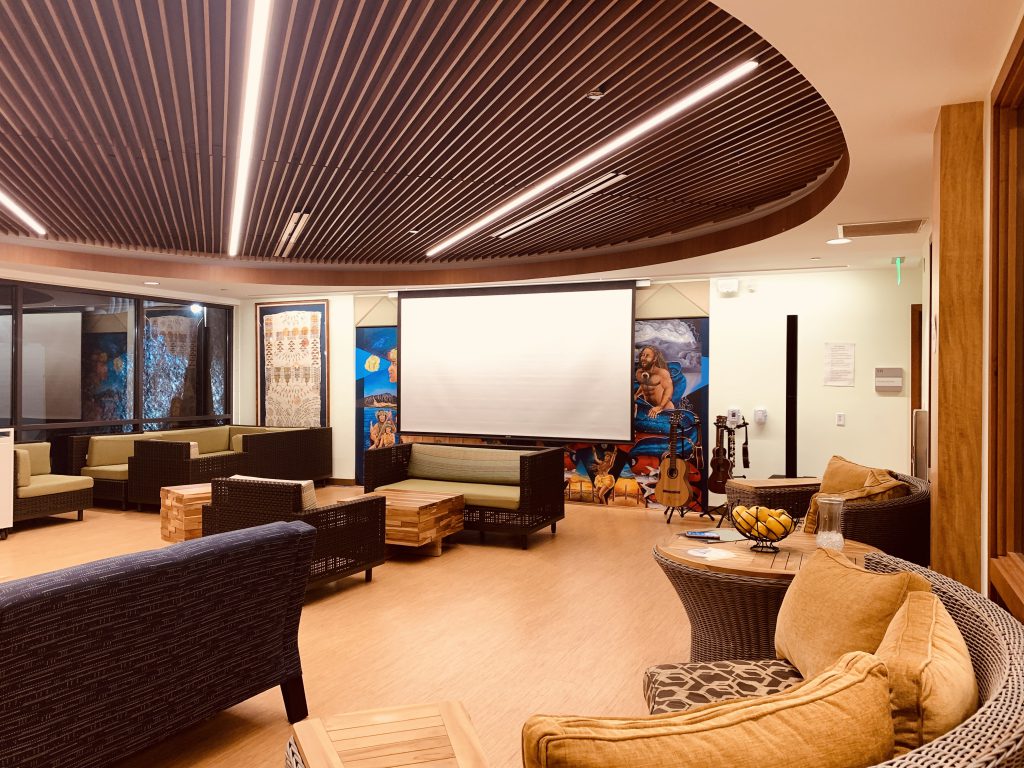 Monday – Thursday:
8:30 AM – 3:30 PM
Friday:
8:30 AM – 1:30 PM
*By Appointment Only
Nāulu Center Art and Mo'olelo
The spirit of Nāulu Center and the history of its inception and growth.