Congratulations to the following University of Hawai'i–West O'ahu faculty and lecturer for earning awards honoring teaching excellence and innovation, and lifetime achievement during the 2022-2023 academic year.
---
Regents' Medal for Excellence in Teaching: Eli Tsukayama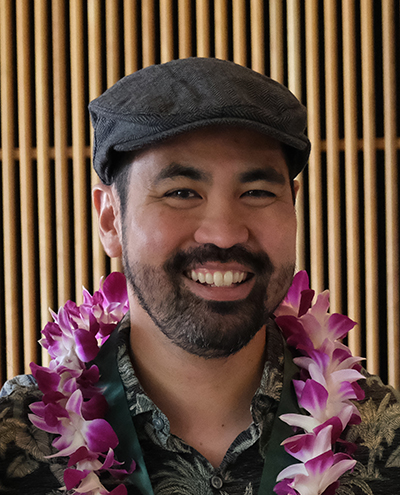 As announced in UH News, the Regents' Medal for Excellence in Teaching is awarded by the Board of Regents as tribute to faculty members who exhibit an extraordinary level of subject mastery and scholarship, teaching effectiveness and creativity, and personal values that benefit students.
Eli Tsukayama is an associate professor of marketing. His research focuses on understanding individual differences (e.g., personality traits) that can be used to segment and understand target markets. He has an extensive background in statistics as well as seven years of experience working in the corporate world as an Information Technology consultant.
One of Tsukayama's students said, "Although I was nervous in the beginning with his reminder of how hard the course was, I decided to stick it out and I'm glad I did because I learned a lot of life lessons from him — to take criticism as a lesson, or how to properly ask qualitative and quantitative questions."
Tsukayama was among the authors of "A megastudy of text-based nudges encouraging patients to get vaccinated at an upcoming doctor's appointment." The paper was published on April 29, 2021, in the Proceedings of the National Academy of Sciences, the official journal of the National Academy of Sciences and one of the world's most-cited and comprehensive multidisciplinary scientific journals.
---
Frances Davis Award for Excellence in Undergraduate Teaching: Katherine Aumer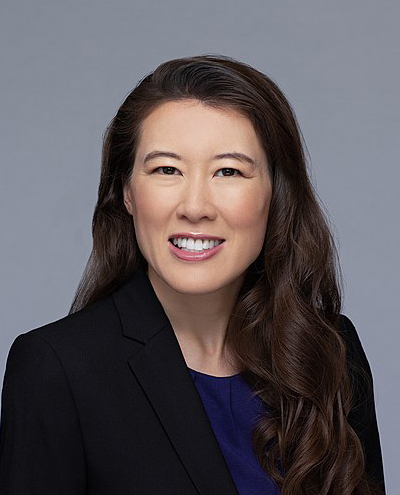 As announced in UH News, the Frances Davis Award for Excellence in Undergraduate Teaching, for faculty and a graduate assistant, recognizes dedication and demonstrated excellence as teachers of undergraduate students. It was established as a memorial to the late Frances Davis, who taught mathematics at Leeward Community College and the University of Hawai'i at Mānoa for 19 years.
Katherine Aumer is an associate professor of psychology. She joined the social sciences division in August 2020. Aumer serves as the consulting editor for the Journal of Cultural Diversity and Ethnic Minority Psychology, on the UH West O'ahu Budget and Resource Committee, and on the Hawai'i State Council on Mental Health.
A student called Aumer a "warm and willing professor." They said her strengths include her promptness in responding to emails and concerns for students. "I struggled with testing and she took the time through email correspondence to help me find other ways to help me study," they said.
Aumer has published several books and chapters on emotions and the methods of studying emotions, and numerous articles regarding the application and exploration of emotions science, regulation, and care delivery. Prior to joining UH West O'ahu, Aumer was the chair of the Psychology Department at Hawai'i Pacific University.
---
Laulima Teaching Innovation Award: Monique Mironesco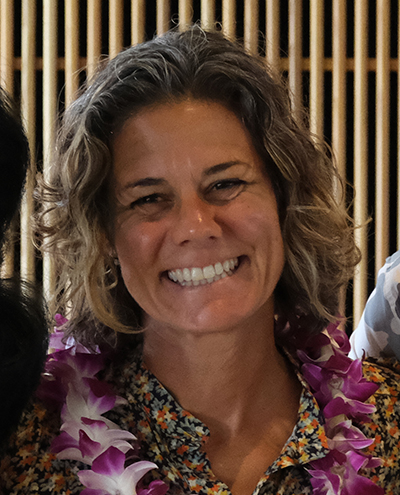 The Laulima Teaching Innovation Award recognizes a UH West O'ahu faculty member for innovation, excellence, and achievement in online instruction.
Monique Mironesco is a professor of political science. She has been teaching at UH West O'ahu since 2004. Her research interests include the politics of the food system, as it relates both to gender and sustainability, though not always at the same time. She teaches a wide variety of courses in the Political Science program, focusing on distance education offerings.
Mironesco started the first online Political Science program in Hawai'i in 2008 in order to provide access to a Social Sciences Bachelor's degree with a concentration in Political Science to neighbor island students.
A faculty member commented, "I was delighted to nominate Dr. Mironesco for the Laulima Teaching Innovation Award considering the intact course structure, the symmetrical design of her video lectures, and the abundance of resources and supporting materials uploaded on Laulima course site. Dr. Mironesco is a superb online instructor with remarkable skills and in-depth knowledge on how to design, develop, and deliver avant-garde online teaching practices in higher education."
---
Lecturer Excellencein Teaching Award: Sarah Glancy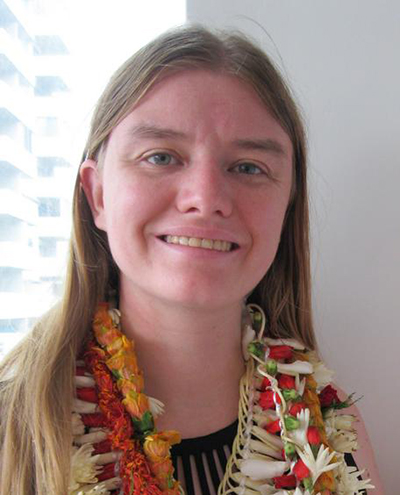 The Lecturer Excellence in Teaching Award recognizes the dedication and commitment of our part-time lecturer personnel. This award was established at UH West O'ahu in 2019.
Sarah Glancy is a geology lecturer and has been teaching at UH West O'ahu since 2015. Glancy's professional awards and recognition include receiving the Associated Students of the University of Hawai'i–West O'ahu Senate's
2020 Appreciation Medal, and the 2019 Open Educator Award, awarded to professors at UH West O'ahu for reducing course costs for students by using and/or creating open source, free materials; and being named a Top Community Contributor's Top 10 Reviewer for the Science Education Resource Center (SERC), an open access resource for Earth science educators.
A faculty member observed, "Ms. Glancy has a very energetic personality and is very approachable by the students. She made it very obvious through both comments and actions that she wants the students to be successful in Geology 101. Her work to make 'lecture' meaningful by bringing unique rock, mineral, and fossils into the classroom, engaging students in mini hands-on investigations, and including field trips, for example to the beach, in the class have, as one student put it, 'make us look forward to class.' "
---
National Earth Science Teachers Association Lifetime Achievement Award: Richard Jones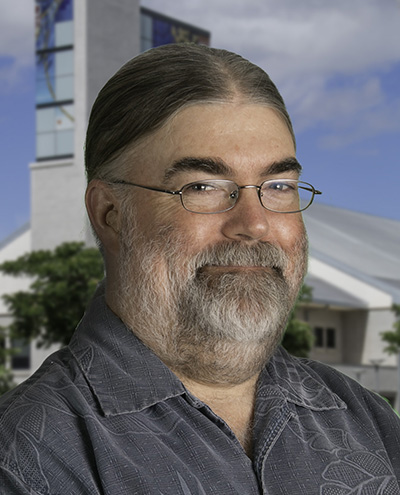 As announced in UH News, the National Earth Science Teachers Association (NESTA) honored Richard Jones, professor of science education, with its lifetime achievement award for his contributions to Earth science education.
The Jan Woerner/Harold Stonehouse Lifetime Achievement Award is given at the discretion of the NESTA Executive Board in recognition of an individual or organization's efforts in promoting Earth science education in keeping with the goals of NESTA.
"Congratulations to Dr. Jones for this prestigious NESTA award that recognizes his dedicated service to the profession and STEM community!" Education Division Chair Mary Heller said. "As a valued member of our Education Division 'ohana, we are truly grateful for his leadership, in the service of high quality, K–12 science education."
Jones is the 17th recipient of the award, which was given at the NESTA National Conference on Science Education in Atlanta, Georgia, in March. Jones is also the recipient of the 1996 National Presidential Award for Excellence in Secondary Science for Montana, is a Tandy Technology Scholar (1997), served as an Albert Einstein Distinguished Education Fellow in the U.S. Department of Energy in 2002–03, and received the UH Regents' Medal for Excellence in Teaching in 2014.
Images courtesy of UHWO Staff, Tracy Wright Corvo and
UHWO Staff