Students thinking about continuing their education after the University of Hawaiʻi–West Oʻahu are encouraged to check out the UH West Oʻahu Virtual Graduate & Professional School Fair, noon to 2 p.m. on Tuesday, Nov. 16, via Zoom.
The event is an opportunity to learn about graduate and professional schools and to start early on the application process. Attendees will be able to:
Explore the possibilities of graduate and professional education.
Learn about the requirements for programs.
Get detailed information about various schools and their programs.
Gather materials to review later.
Network with professionals in potential career fields.
Also, meet with school representatives, allowing for personal interaction and the chance to ask questions about specific schools. Participating schools include:
For more information or to register for the fair, click here. For questions, email UH West Oʻahu Career Services at uhwocs@hawaii.edu.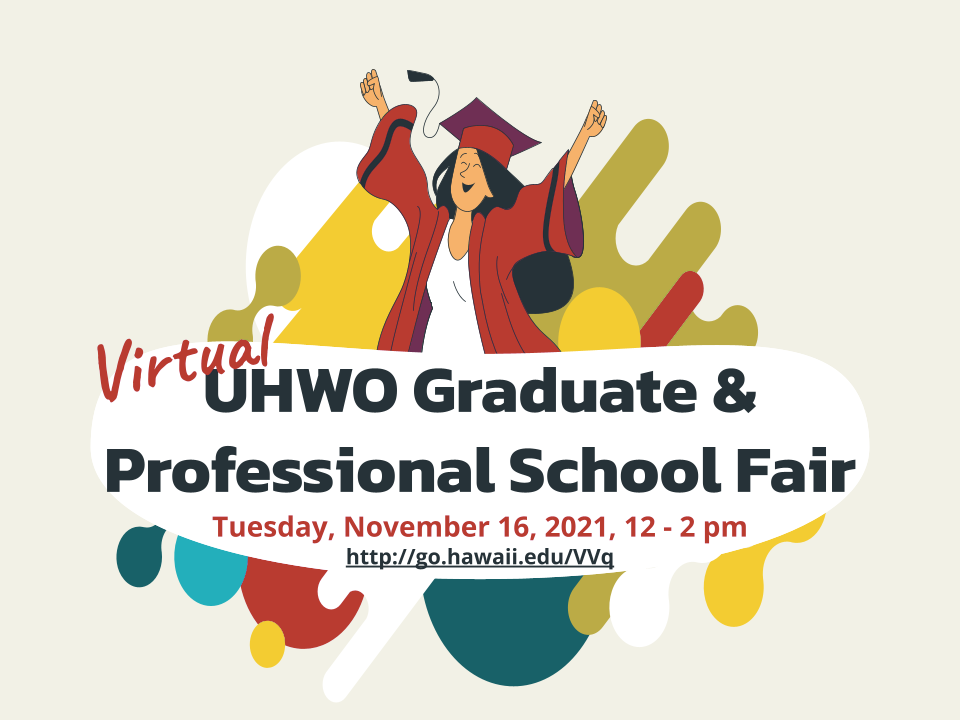 Image courtesy of UHWO Staff