Kapolei Commons announced last month its new "Kapolei in Common" campaign, which features a collaboration with the Academy for Creative Media at the University of Hawaiʻi–West Oʻahu.
The campaign for Kapolei Commons — an outdoor shopping center comprised of more than 425,000 square-feet of curated retail, restaurant, and entertainment space — is community-focused and celebrates west-side pride, specifically Kapolei. It aims to bring happiness and no-strings-attached smiles to the West Oʻahu community through a variety of pop-up activations, events, and promotions.
As part of the marketing plan, Academy for Creative Media at UH West Oʻahu students Nadine Castillo, Keola Iseri, and Micah Niinuma were tasked with producing four short-form videos for the shopping center's social media, which will roll out over the next few weeks. (Click here to see one of the videos, produced by Niinuma.)
They created "A Day in the Life" videos featuring local Kapolei community members. The videos provide a snapshot into the everyday lives of community members, cultivating connection and celebrating all that West Oʻahu has to offer, according to a press release.
"The goal is to connect neighborhoods and neighbors," said Patrick Kobayashi, President and Chief Executive Officer of Kobayashi Group, which is one of the co-developers of Kapolei Commons along with The MacNaughton Group and Craig Realty Group. "Because together, we are making our town, by supporting our community, and creating our future."
"We hope to bring joy to the community through simple pleasures and surprising delights that pay it forward," Kobayashi added. "We could all use a bit of that right now."
The three Creative Media students were also tasked with producing two 1-minute trailers that will run at Kapolei Commons' Regal Theatres; premiere dates to come.
"Our long-standing partnership with University of Hawaiʻi–West Oʻahu has allowed us to invest in the future of Hawaiʻi through our support of the students in the Academy for Creative Media program," said Emily Porter, Chief Operating Officer of The MacNaughton Group.
Porter continued, "For several years, these students have produced exceptional trailers featuring West Oʻahu shown before movies at our Kapolei Commons movie theater, supported by our annual scholarships. Our most recent collaboration with UH West Oʻahu's ACM students is part of our 'Kapolei in Common' campaign, which highlights and celebrates the community surrounding Kapolei Commons. We hope that our partnership with UH West Oʻahu will help to instill in their talented students lasting skill sets and passion that translate into rewarding careers."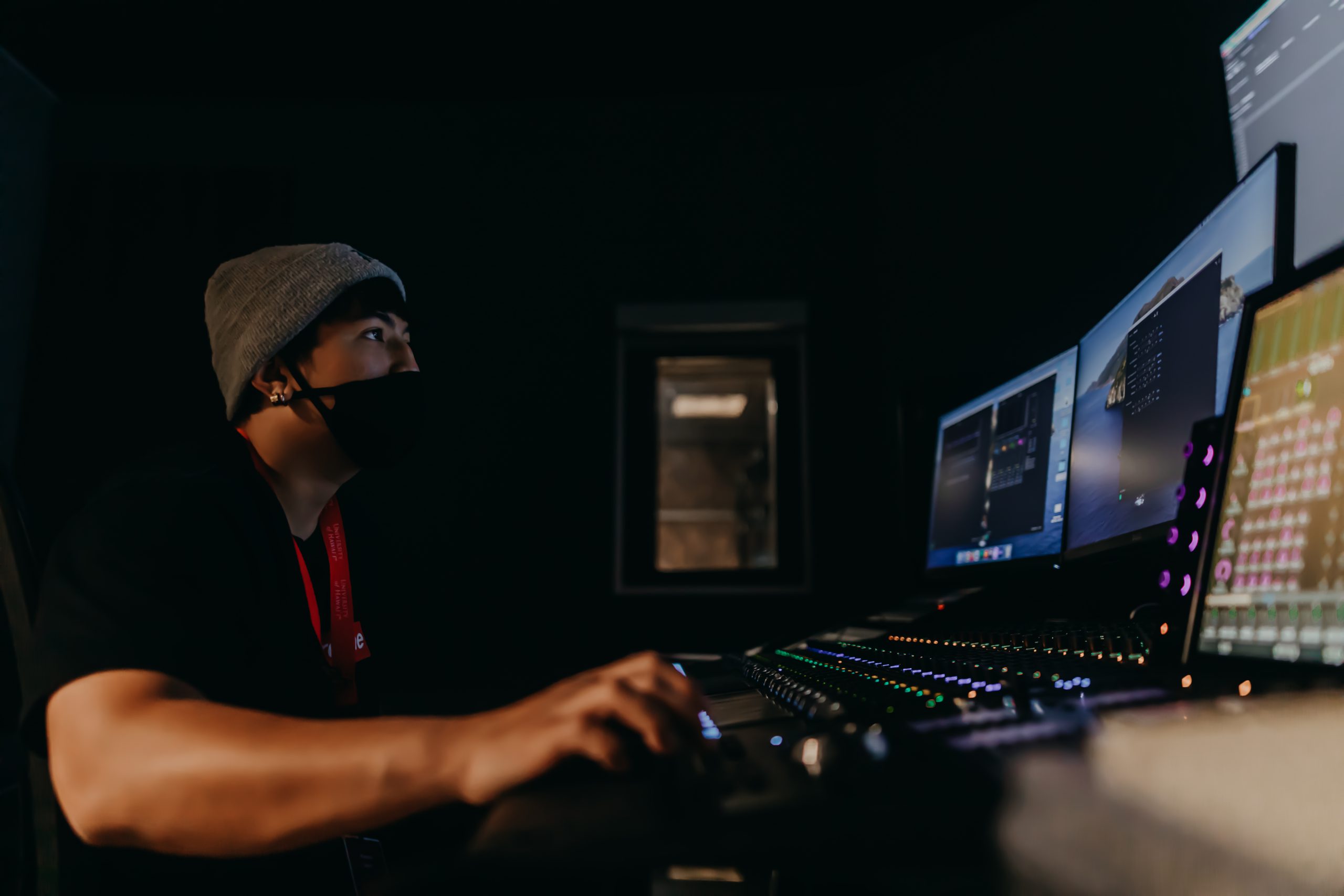 Sharla Hanaoka, Director of the Academy for Creative Media at UH West Oʻahu, said the students began working on the project in June after The MacNaughton Group had approached them earlier in the year with an idea for a trailer.
"We worked it out where we were able to build out the idea for the trailer into a social media campaign that promoted the theme, 'Kapolei in Common,' " Hanaoka said. "Our students were given the b-roll from each of the participants and weaved it into a day in the life of a 'Kapoleian.' "
Micah Niinuma, one of the three students who worked on the project, said, "I really enjoyed the challenge of bridging the life and stories of four different families. Although everybody lives different lives, we share multiple important values."
Student Nadine Castillo said working on the campaign was a fun experience.
"At first, I was nervous thinking about how things would go because this was my first time working on a large project that would be showcased to a whole city," Castillo said. "But, it does feel great knowing I was able to help create something a community can enjoy together."
Keola Iseri said he feels honored and humbled that he was trusted to help with such a big project that will be showcased to a great number of people.
"This is the first time I worked on such a project and I feel proud and excited that I was chosen to be a helping hand with this collective of talented people," Iseri said. "I've learned so much working on this project and I expanded my creative thinking in many ways."
Hanaoka emphasized what working on the Kapolei Commons campaign meant for the students.
"The significance of this project is giving our students real-world opportunities to work with an organization or the community," Hanaoka said. "It allows the students to share their skills and talent for storytelling by helping someone else share their stories. Projects like these promote empathy and opportunity for our students to look beyond themselves and to really see where they could fit in the industry."
Images courtesy of Academy for Creative Media at UH West Oʻahu and
UHWO Staff